When building a website, it is essential you put Thier experience into consideration. Crowded Dashboard could be confusing. And your client might not need Access to all the features you use.
Customizing the Admin Dashboard let's you personalize it and restrict features thus improving experience for both you and your client.
In this article, we'll discuss how customizing the WordPress admin dashboard can benefit both you and your clients. And then we'll explain four ways you can do so, and introduce some tools to make the process easier. Let's get started! 🙂
Why you should customize the WordPress Admin Dashboard?
After creating a website for a client, you want them to be able to use it with ease without breaking anything or causing any harm to the website. One way to do that is by customizing the Admin Dashboard.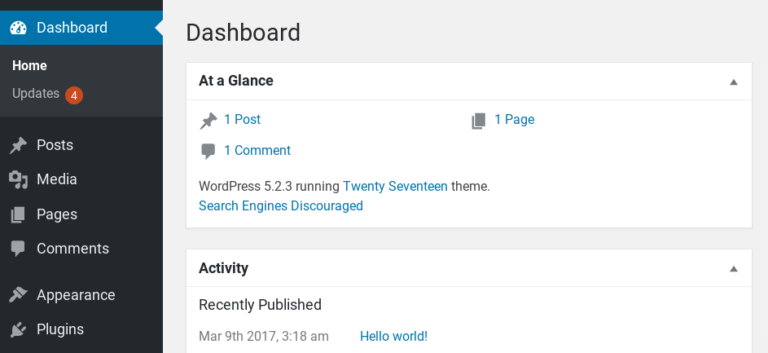 There are many ways to customize the WordPress dashboard in order to simplify it. By rearranging menu items, adding or disabling widgets, and changing its styling, you can make the dashboard not only more visually appealing to your clients, but more practical as well.
Plus, when you make the dashboard easier for your clients to use, they're less likely to come to you with questions. In turn, this can help minimize interruptions to your workdays. Now let's quickly dive into the steps.
2 Ways to Customize Your WordPress Admin Dashboard
Just like you have learnt, Customizing the WordPress Admin Dashboard would improve experience and create a more productive interface. Let's see four easy ways you could improve the default look and settings.
Create Custom Widgets With Helpful Resources for Your Clients
Clients who aren't familiar with WordPress may have trouble navigating the dashboard, especially the first few times they log in to the back end. Therefore, it's helpful to add tips, resources, and documentation that are easily accessible on the dashboard.For example, you can provide a welcome message that includes links to helpful resources. This can be an efficient way to educate your clients, without having to dedicate too much time to answering repeat questions:Custom widget used for a welcome message on WordPress dashboard.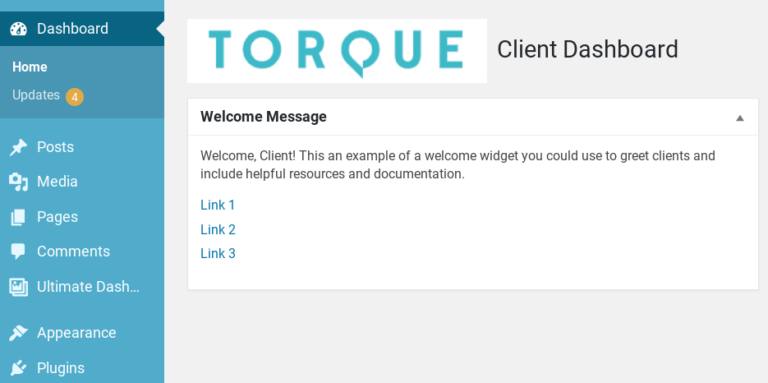 You can do this by adding a widget with the Ultimate Dashboard plugin.
Another option is to manually add a custom widget through the functions.php file, and apply the WP Widget class.
Remove Unnecessary Menu Items
Another thing that confuse clients when they login the Admin Dashboard is the amount of menu items that displays.
While you are probably familiar with all of these items and know your way around the dashboard like the back of your hand, imagine seeing it for the first time.
Many of the menu items you need to access aren't what your clients will use.
This is why a recommended method of customizing the dashboard is to remove unnecessary menu items. Doing this lets you condense the back end to make it look cleaner and more organized. An example of what I mean is in the picture below: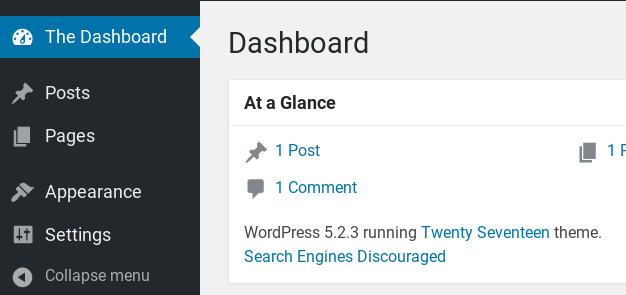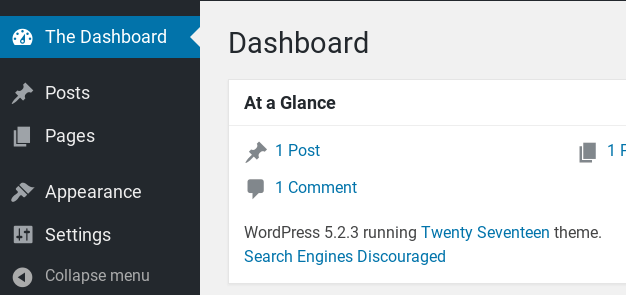 There are many plugins you can use to customize menu items in WordPress. But I strongly suggest using a tool such as the Admin Menu Editor plugin.
Now that you have learnt, let us know where you are facing problems on any of these methods on the comment section. Happy Freelancing! 🙂.