Do you want to learn how to integrate Twitter share and retweet buttons to your WordPress website?
Integrating social sharing buttons to your WordPress pages and articles is an excellent technique to prompt your audience to share your content with their network.
Social media platforms such as Twitter are where people spend a significant amount of time each day. Hence, social media marketing is an efficient method to attract new users to your WordPress blog.
The challenge is that sharing your content on social media platforms only reaches a limited number of your current followers. To expand your reach and connect with individuals who don't follow your business on social media, a smart approach is to integrate a Twitter share and retweet button on your WordPress site.
A tweet button will encourage your website visitors to share your content on their Twitter timeline. This action will expose your content to their followers and friends, who can engage by liking, commenting, and retweeting it.
Furthermore, this exposure can generate leads and sales, enhance social proof and brand recognition, and possibly increase your Twitter following and website traffic.
Now, let's delve into how easy it is to add a Twitter share and retweet button to your WordPress site.
This article will demonstrate how to add a Twitter share and retweet button to each of your posts, enabling your readers to tweet your content with a single click.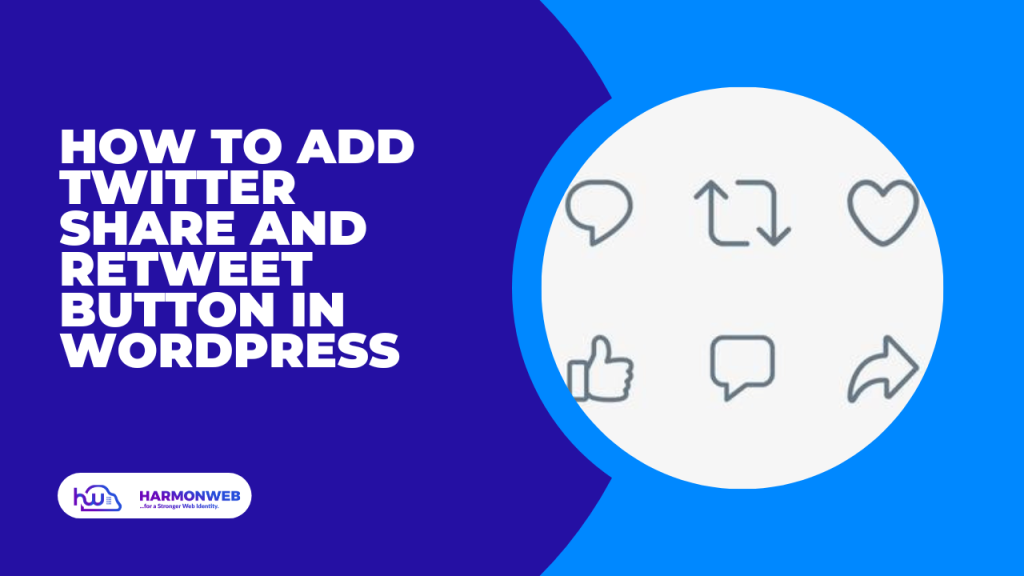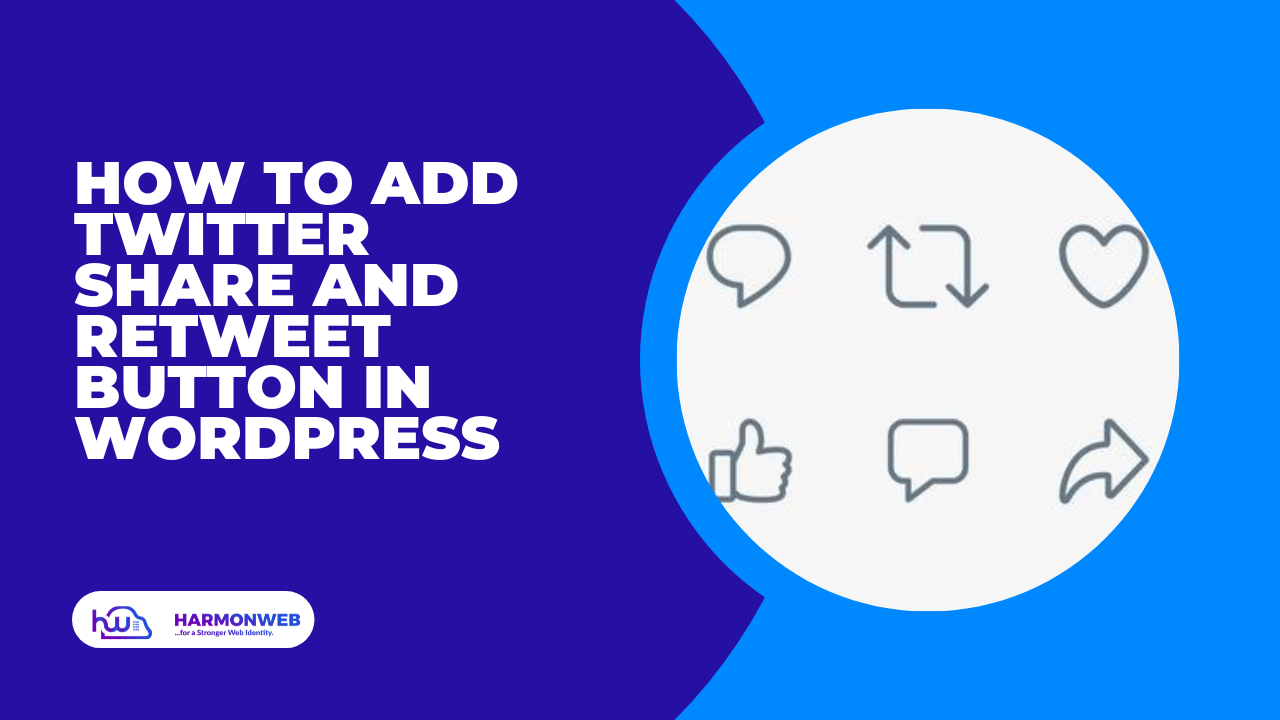 How to Add Twitter Share and Retweet Button in WordPress
In this tutorial, we will be utilizing the Shared Counts plugin which is considered the top social media plugin for WordPress. With this plugin, you can effortlessly add social share buttons for various platforms including Twitter, and you can also view how many times each post has been shared. Additionally, the plugin is designed for optimal performance and will not impede the speed of your website.
What sets Shared Counts apart from other social sharing plugins is its unique caching technique that has minimal impact on your website's speed and performance.
To begin, you must first install and activate the Shared Counts plugin. If you require assistance with this step, refer to our step-by-step guide on installing a WordPress plugin.
After the activation, you will see a 'Shared Counts' section added to your dashboard. Click on 'Settings' and then select 'Shared Counts' to pick which social share buttons you want to display.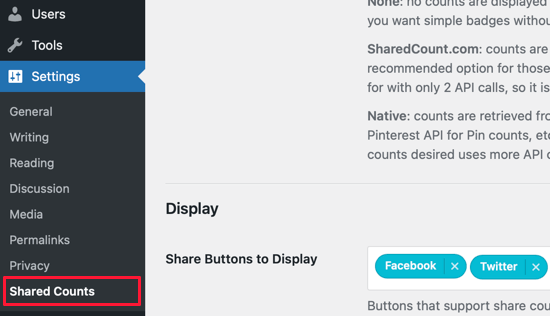 Scroll down to the 'Display' section, and confirm that the Twitter share button is selected. Facebook, Twitter, and Pinterest buttons are already pre-selected.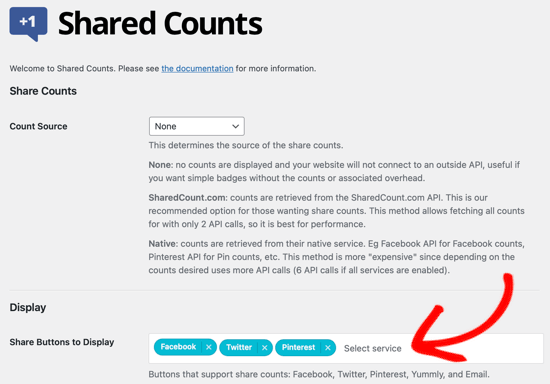 If you want to remove any button, click on the 'x' located to the right of that button.
You will also have to choose the button style that you wish to use. Select the dropdown menu labeled 'Share Button Style' and choose from the eight available styles. Preview each style by clicking on the 'plugin page' link and select the one that matches your website.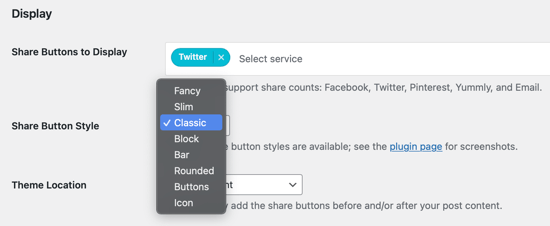 Next, you will need to choose where the Twitter share button will appear. The 'Theme Location' dropdown has three locations: Before Content, After Content, and Before and After Content. Lastly, select the supported post types. By default, the button will appear on all of your posts. If you want to display share buttons on your pages and other post types, check the box next to the 'page' option.

Don't forget to click on the 'Save Changes' button at the bottom of the page to save your settings.
That's it! To view the Twitter share button in action, visit any post on your website. Here's an example of our demo website with the 'Classic' button style.