Are you looking to check the theme name of a WordPress site?
WordPress has thousands of premium themes and free themes. It will be a hassle searching for a website theme you don't know the name. And also maybe the theme footer credit have been removed which would have helped you find the theme easily.
In this article, we will show you simple steps on how to find the theme name of a WordPress Website.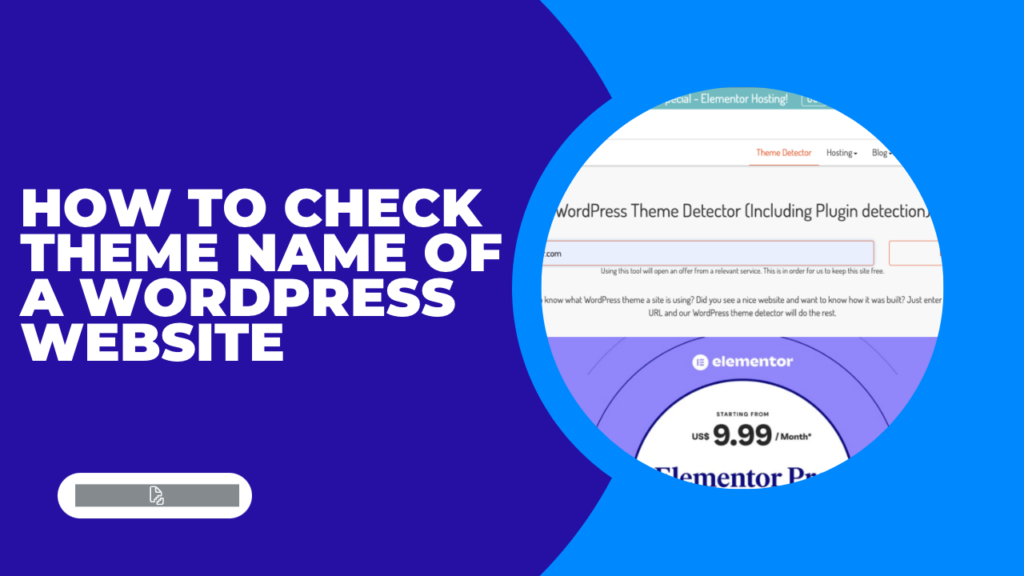 Why Find Out Which WordPress Theme is Used?
Over thousands of websites on the internet were built with WordPress. And it possible for you to see a website theme you like. Maybe it matched the exact functionality you need on your WordPress website.
Most of those website's theme are free, some are premium while some where built for personal purpose. Website like Naijaloaded theme was built for only the website. So if you want theme like theirs you will have to code it yourself. But if a WordPress website uses a free or premium WordPress theme, you can easily check it using the simple steps that will be listed below.
How To Check Theme Name of a WordPress Website
Step 1: Checking WordPress Theme Name Using ScanWP
There are numerous websites you can use to check the name of a WordPress theme. But ScanWP is one of the best with simple layout where you can easily check a WordPress theme name.
If you want to check a WordPress theme name using ScanWP. First you need to go to scanwp.net.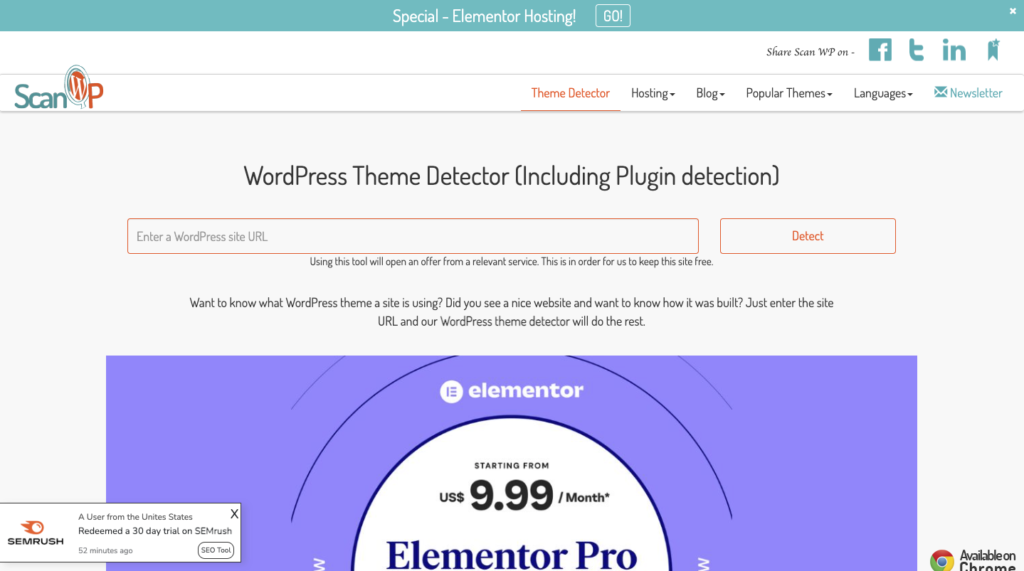 Using the "Enter a WordPress site URL" Search Box, type or paste the link of the website you want to detect or check the theme's name. After that click on Detect.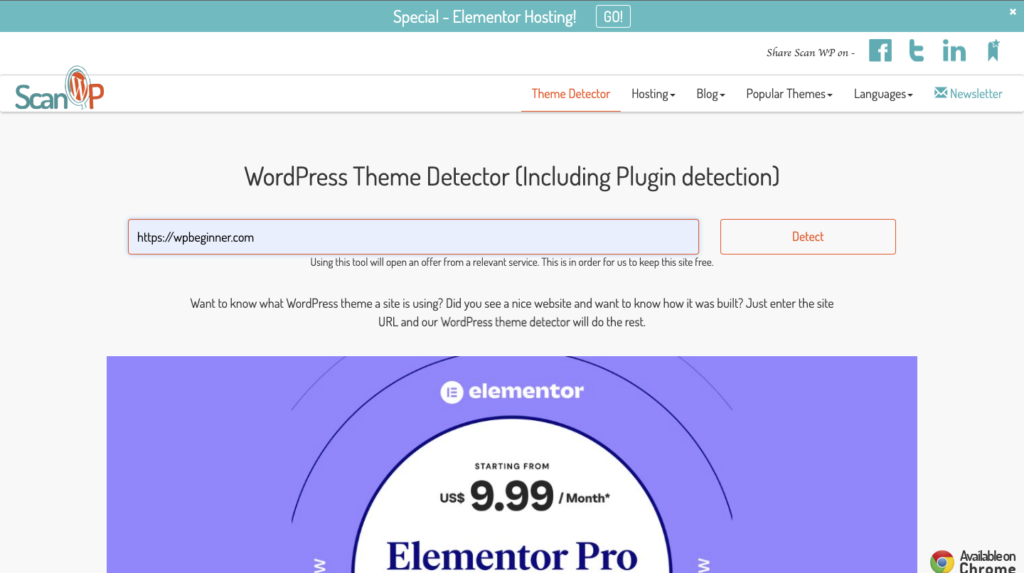 When you click on detect, ScanWP is going to scan the website and show you which theme its using. Apart from detecting WordPress theme, you can also see the website domain information and competitors information.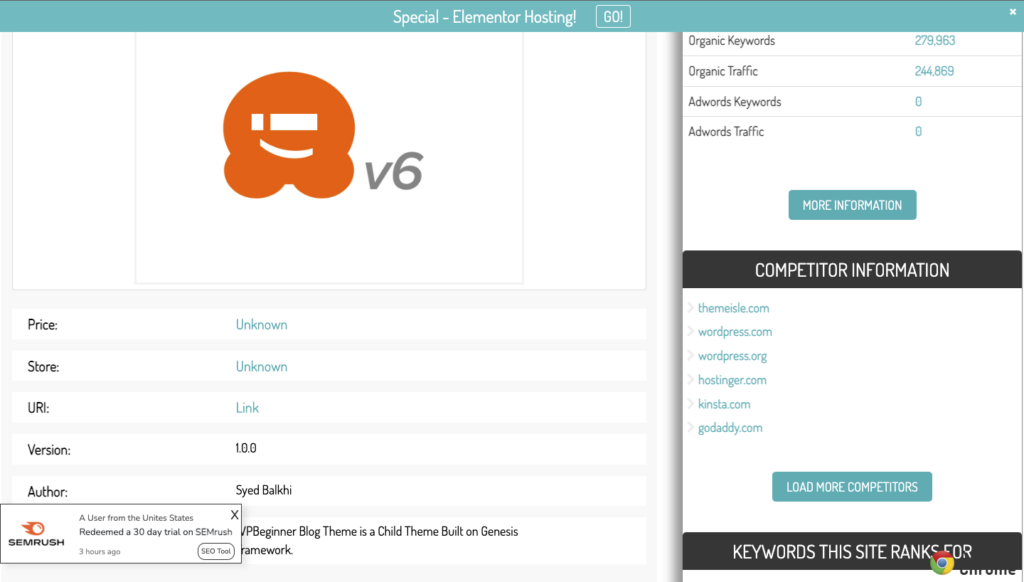 ScanWP also display the plugins the website is using. You might be curious to know which plugin the website might be using.

When you are done checking the website theme name, you can go to WordPress theme directory if it is a free theme, or themeforest.net if it is a premium theme.
Step 2: Checking the website Style.css
Some website do change their theme name to the name of their website. Which might make it hard for you to find the theme even if you detect it with ScanWP. As ScanWP will display the theme name the website owner changed it to.
If you want to check WordPress theme name using style.css then you have to be on desktop mode. This is not switching your browser to desktop mode. You need to have access to a PC or Laptop.
When you do that, go to the website you want to check the theme name. Right click on the body of the website and click view page source.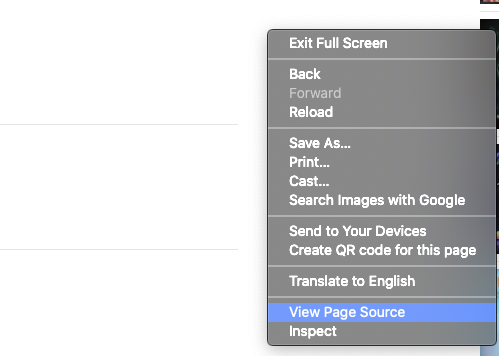 When you do that, locate the code below:
<link rel="stylesheet" href="thewebsitelink/wp-content/thethemename/css/style.css">
When you locate the code, click on on the link which is inside the href column and you will be directed to the style.css file. In the beginning of the style.css file, you will see a basic comment like this below:
Theme Name:     Theme Name
Theme URI:      https://example.com
Author:         ThemeAuthorName
Author URI:     https://example.com
Description:    My Theme is a flexible WordPress theme designed for portfolio websites
Version:        1.1.47
License:        GNU General Public License v2 or later
License URI:    http://www.gnu.org/licenses/gpl-2.0.html
Text Domain:    hestia
Tags: blog, custom-logo, portfolio, e-commerce, rtl-language-support, post-formats, grid-layout, one-column, two-columns, custom-background, custom-colors, custom-header, custom-menu, featured-image-header, featured-images, flexible-header, full-width-template, sticky-post, theme-options, threaded-comments, translation-ready
So you can copy the author name and url, or text domain and browse the internet to check for the website theme.
We hope this article helped you learn how to check the theme name of a WordPress site.
If you liked this article, then please subscribe to our YouTube Channel for more WordPress video tutorials. You can also find us on Facebook.