Are you interested in showcasing your Instagram photos on your WordPress sidebar?
Featuring your Instagram content on your website can not only keep your site engaging but also boost your Instagram account's visibility.
In this post, we will guide you on how to create an Instagram feed and integrate it into the WordPress sidebar widget to display your Instagram photos and videos seamlessly.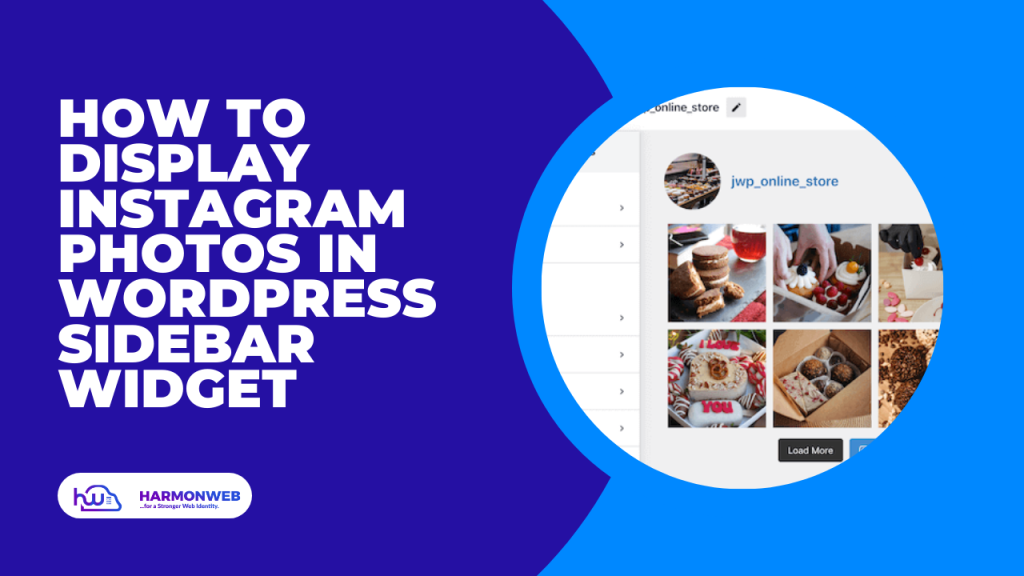 Benefits of Integrating an Instagram Feed into Your WordPress Website
Instagram is a popular social media platform with over a billion active users, making it an ideal place to showcase your products, services, and blog posts. It may even be the most crucial aspect of your social media strategy, depending on your industry. For instance, Instagram is particularly popular among top fashion blogs, cooking, lifestyle, and photography websites.
However, relying solely on Instagram for visibility can be limiting, as people may not see your posts if they only visit your website. This could make it challenging to grow your following and receive engagement on your content.
Therefore, it's recommended to add an Instagram feed to your WordPress website to showcase your latest posts and attract visitors to your Instagram account in an engaging way. This will encourage visitors to interact with your content by leaving comments and sharing your posts, among other things.
Additionally, the Instagram feed automatically updates with every new post you make, keeping your website fresh and up-to-date. In this tutorial, we will explore how to display Instagram photos quickly in the WordPress sidebar widget.
How to Add Your Instagram Photos in WordPress Sidebar Widget
If you want to display Instagram photos on your WordPress website, Smash Balloon Social Photo Feed is the best way to do so. This free plugin allows you to create a feed that showcases photos from one or more Instagram accounts in a fully customizable way.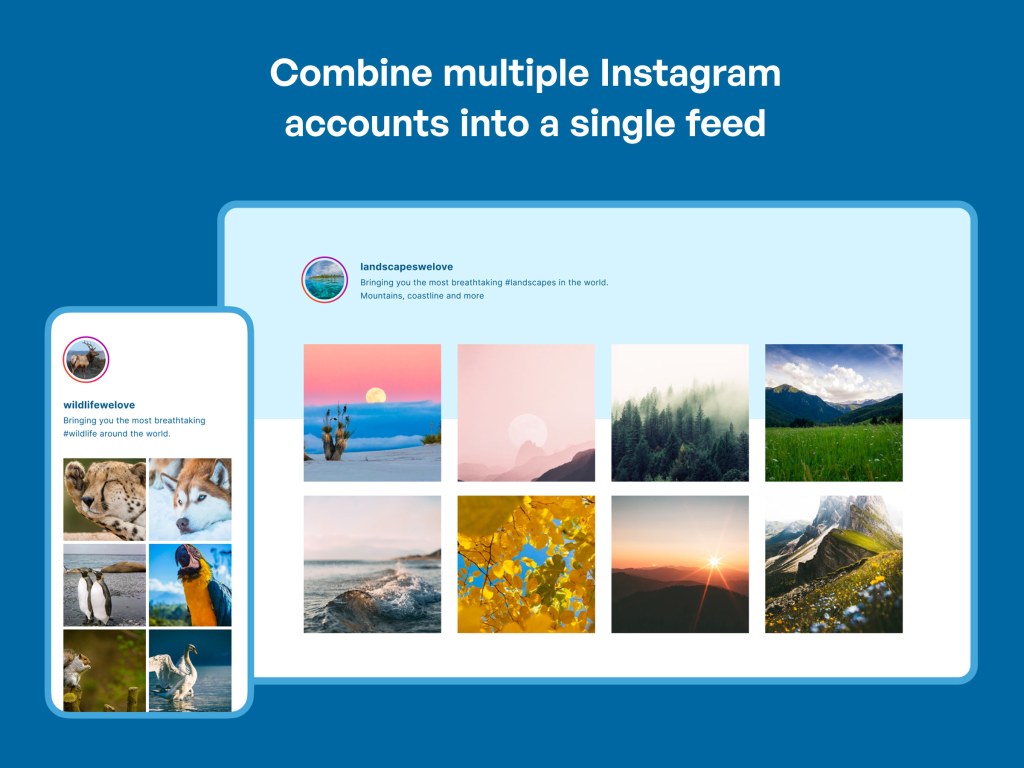 After creating a feed, you can add it to the sidebar by using either a shortcode or block. While we'll be using the free version of Smash Balloon in this guide, there's also a Pro version that allows you to display hashtag feeds, add Instagram shoppable images in WordPress, and more.
Before starting, ensure that your Instagram account is connected to a Facebook page. If you have a personal account, it's recommended to convert it to a business account as it allows Smash Balloon to display your Instagram bio and header automatically.
Install and activate the Smash Balloon Social Photo Feed plugin and then connect your Instagram account to WordPress by going to Instagram Feed » Settings and clicking on 'Add New'.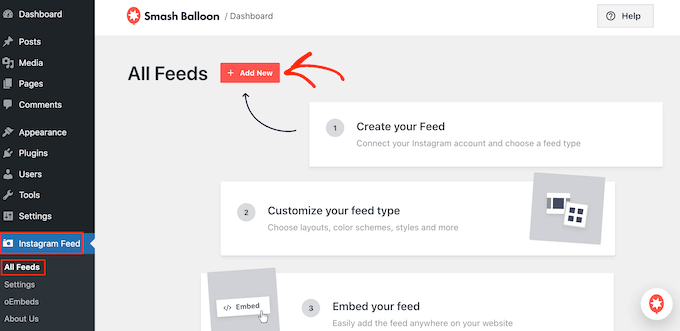 If you are using the free version, select 'User Timeline' and choose the account you want photos from. After logging in to Facebook, check the box next to the Facebook page linked to your Instagram account and click on 'Next'.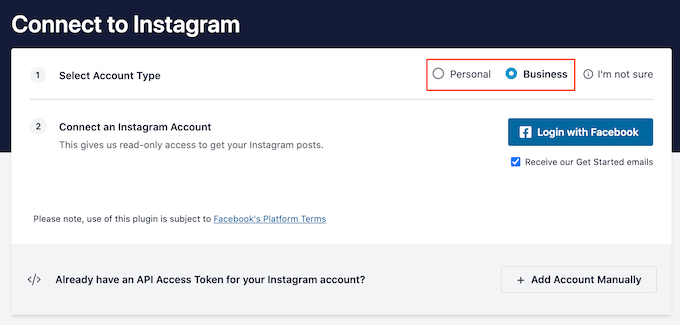 Then, enable the necessary permissions and click on 'Done'. Finally, select the Instagram account you just connected to WordPress and click on 'Add' to create a feed.
Fine-tune how Instagram photos will look on your website using the Smash Balloon editor. You can customize the layout, the number of posts, the color scheme, and the header.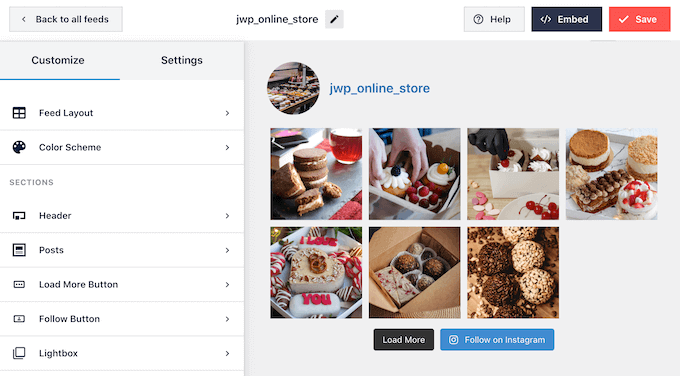 Additionally, you can preview how the Instagram feed will look on desktops, tablets, and smartphones, and adjust the columns and the number of posts accordingly.
To display your Instagram feed on your WordPress site, you can use the Instagram Feed block. If you have created multiple feeds using Smash Balloon, you will need to locate the feed's shortcode by going to Instagram > All Feeds and copying the value in the 'Shortcode' column.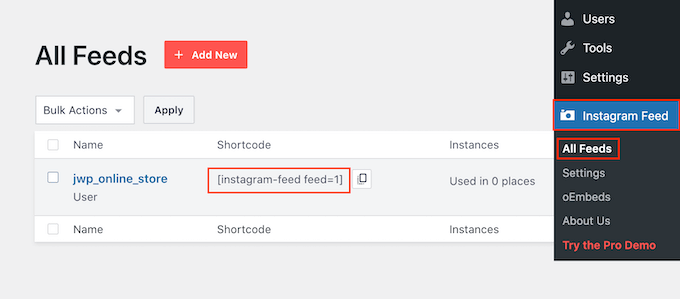 Next, go to Appearance > Widgets in the WordPress dashboard and click on the blue '+' button. Type in 'Instagram Feed' in the search bar and choose the widget with the official Instagram logo. Drag the widget to the area where you want to display the feed, such as the sidebar.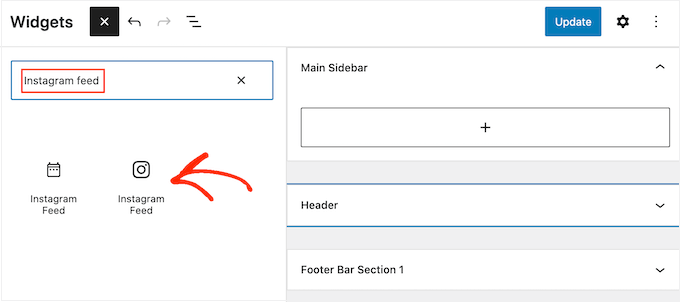 The widget will automatically show one of your Smash Balloon feeds. If you want to show a different feed, enter the shortcode into the 'Shortcode Settings' box and click 'Apply Changes'. Finally, click on the 'Update' button to make the widget live.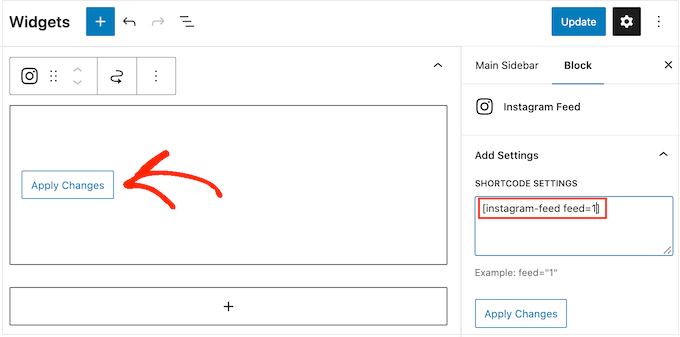 If you are using a block-enabled theme, you can add the Instagram feed to the sidebar using the full-site editor. Go to Appearance > Editor and select the sidebar section. Click on the '+' button and search for 'Instagram Feed'. Choose the block and add the shortcode to display a different feed.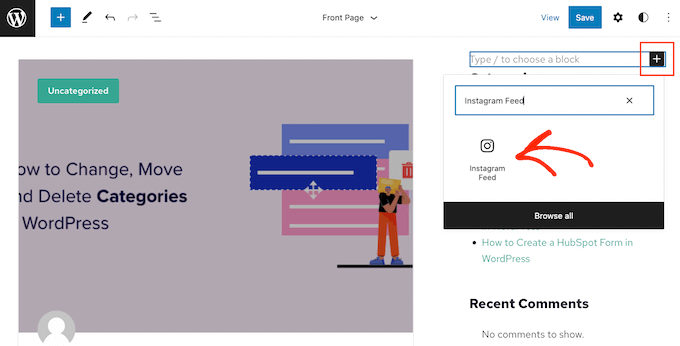 Once you are satisfied with the appearance of your Instagram feed, click on 'Save' to make your changes live. For more detailed instructions, refer to our guide on how to add and use widgets in WordPress.
If you liked this article, then please subscribe to our YouTube Channel for more WordPress video tutorials. You can also find us on Facebook.