Are you interested in setting up a rewards and points system within your WooCommerce store?
Implementing a rewards program can be an effective strategy for encouraging customers to remain loyal to your brand and to deter them from turning to competitors. Additionally, it provides an opportunity to recognize and appreciate your most valuable customers.
To help you establish a points and rewards program for your WooCommerce online store, we have prepared a comprehensive guide.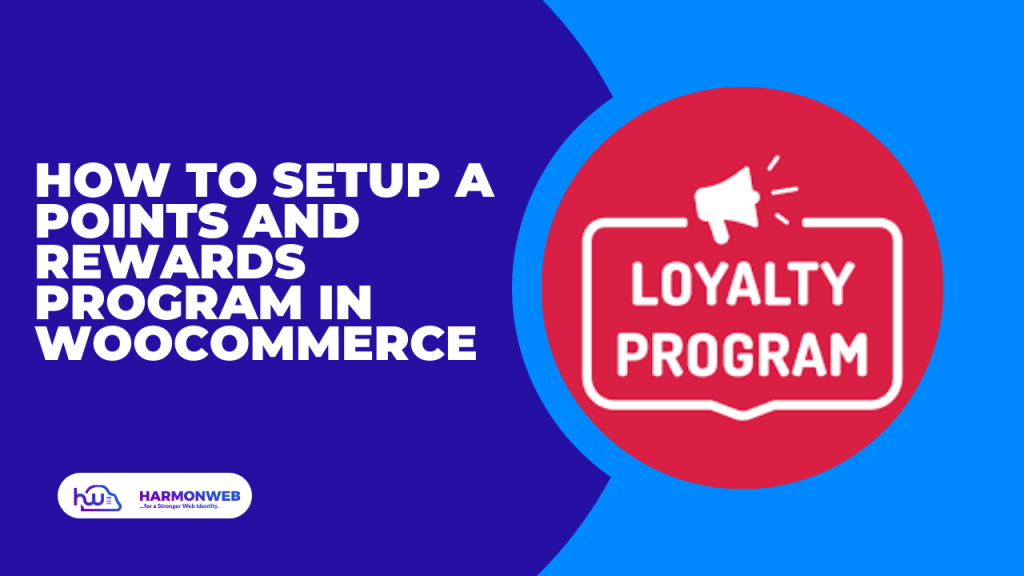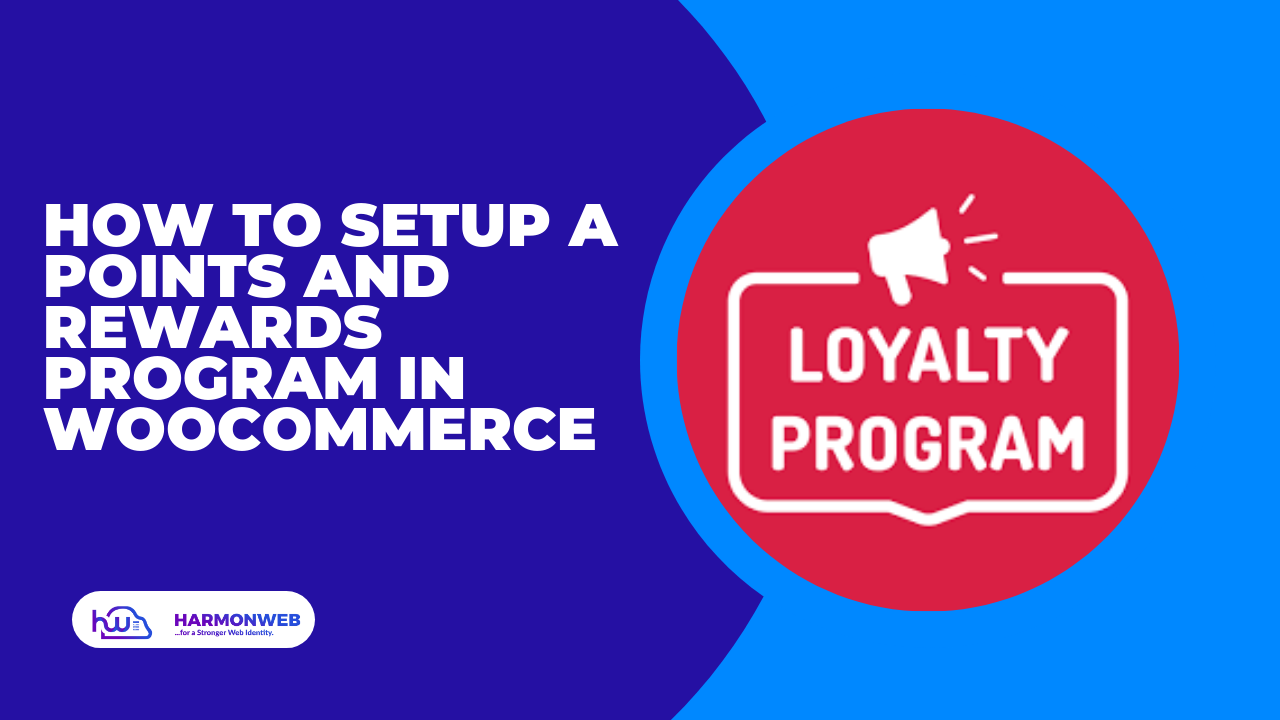 Why Setup a Points and Rewards Program in WooCommerce?
Implementing a Points and Rewards program is a great strategy to boost sales and customer retention on your online store.
By offering a Points and Rewards program, you incentivize customers to keep coming back to your WordPress website, which is crucial for long-term business success. In addition, it can increase the average order value by motivating shoppers to add more items to their cart.
Typically, businesses award customers points for making purchases, but you can also offer rewards for other actions such as creating an account, placing their first order, subscribing to your newsletter, or spending a certain amount.
You may even choose to give customers bonus points for returning to an abandoned cart and completing their purchase. This feature can help you recover sales that were lost in the WooCommerce abandoned cart.
Now, let's explore how you can incorporate a Points and Rewards program into your WooCommerce platform.
Setting Up Your WooCommerce Points and Rewards Program
To set up a Points and Rewards program, you can utilize the Advanced Coupons plugin which is considered the top WordPress coupon plugin. With this tool, you can easily create various types of coupons, buy one get one free offers, programs, and other rewards.
Once you've created your Points and Rewards program using Advanced Coupons, the customer can view the number of points they'll receive for each action, including purchasing a specific product. To get started, you need to install and activate both the free Advanced Coupons plugin and the premium Advanced Coupons Loyalty Program add-on. It's worth noting that you can purchase both the Advanced Coupons and Loyalty Program plugins at once by choosing the 'All-In-One Bundle' option.
Following that, navigate to Coupons » Loyalty Program on your WordPress admin dashboard, and select the 'License' tab to complete the setup process.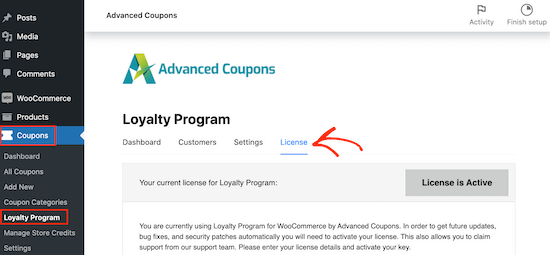 To utilize Advanced Coupons, input your license key and email address, both of which are available on the Advanced Coupons website upon account login.
Next, navigate to the 'Settings' tab to begin setting up the loyalty program. To begin rewarding members for actions on your website, such as leaving product reviews, posting comments, or making purchases, award points to them.
In the "Price to points earned ratio" section, the Loyalty Program plugin grants customers one point for every dollar spent.

To enhance your WooCommerce loyalty program, consider offering customers a higher point-earning rate. For instance, you could provide members with 2 or 10 points for every $1 spent.
The "Points to Price Redeemed Ratio" refers to the number of points needed to earn a dollar within your loyalty program.
By default, customers earn $1 for every 10 points earned, meaning they must redeem 10 points to receive a $1 discount coupon. You have the flexibility to adjust these values as desired.
Moreover, you can customize the name of your loyalty program by entering a name in the "Points Name" field. While we've chosen "Awesome Points" for our program, you may want to opt for a branded name like Starbucks' "Stars."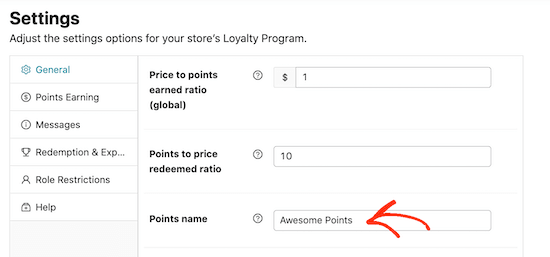 Firstly, it is essential to determine the method for calculating points in your loyalty program. One way to do this is by awarding fewer points to customers who use coupon codes compared to those who don't. This approach helps to ensure that your best customers receive the best rewards.
To set this up, navigate to the 'Points Earning' tab and select the relevant checkboxes to account for discounts, tax, shipping costs, and any other fees when awarding points. While many digital stores only reward customers for spending money, it's a good idea to consider other actions that could benefit your business and reward customers for taking them. For instance, you could make visitors to register with your membership site, post product reviews or comments on your blog.
To activate this feature, go to the 'Point Amounts' section, toggle the relevant switches for actions that will earn points, and adjust the settings as necessary.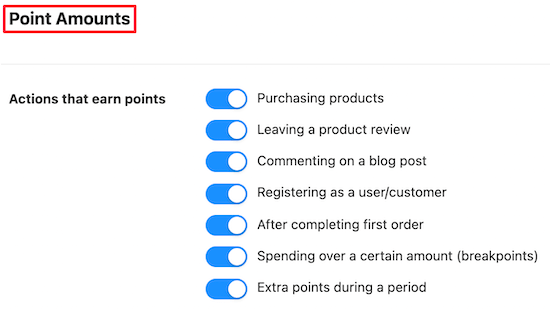 For example, you can specify the number of points a new user will receive for registering and encourage customers to spend more by awarding extra points for orders above a certain value. During busy shopping periods, you can also offer additional points to customers to incentivize them to shop from your store instead of your competitors.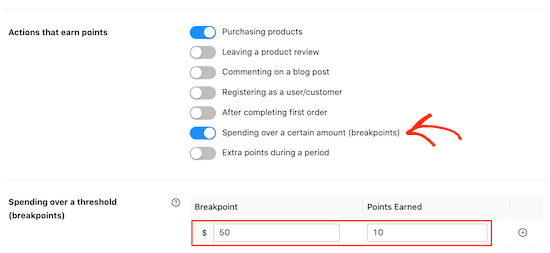 To do this, toggle the 'Spending over a certain amount' switch and enter the desired threshold value. Additionally, you can enable the 'Extra Points to Earn During Period' slider and specify the period and the number of points customers will earn.
Once you have set up your WooCommerce loyalty program, make sure to review any other necessary settings before saving changes by clicking the 'Save Changes' button at the bottom of the page. With this, your new loyalty program will be live and ready to reward your loyal customers.
If you liked this article, then please subscribe to our YouTube Channel for more WordPress video tutorials. You can also find us on Facebook.