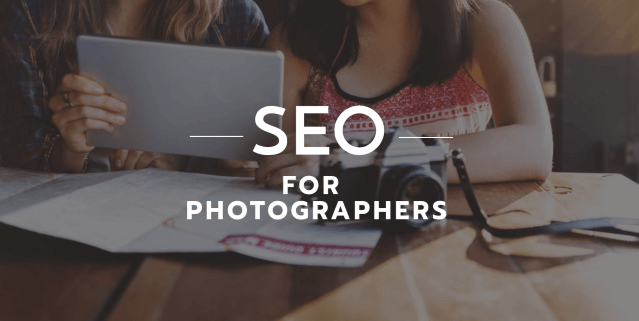 SEO for photographers? We will start with a strong fact. 
The keyword "wedding photographer Chicago" has 2,400 monthly searches on Google.

And what does it mean?
That the business that manages to position itself in the first position for that keyword will attract about 2,400 potential clients each month.
But you probably already know that.
What you are not clear about is how to get the website of your photography business to get there. Are we wrong?
Then what we are going to tell you here interests you.
Because in this post we give you several SEO keys for photographers who want to get more clients with their website.
Open the shutter well, we are going to shed a little light on this SEO thing.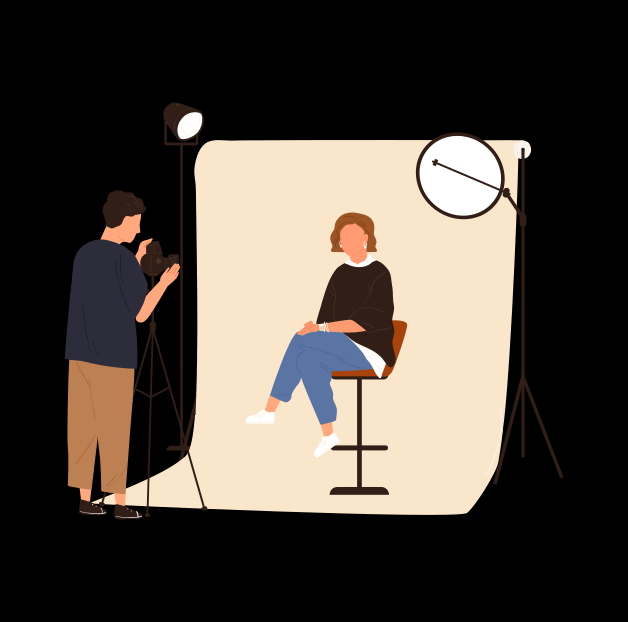 Why SEO for photographers is necessary for professional photographers
If you are here, it is most likely that you have already created a photography website for your business where you upload the photos of your sessions, and in which (surely) you invested a lot at the time.
The problem is that you can't rank well in Google, so it's barely bringing you customers.
And a website that doesn't help you attract customers is little more than a business card.
Quite an expensive one, by the way. 
Instead, what do you get when your website reaches those top positions?
Well, what else do you have:
Visits.
Leads (potential customers).
Clients for your photo sessions.
In short, more income.
And the best thing is that a web does not rest. When you close the studio and go home, she continues to work and attract clients.
Sounds good?
So let's see how to get it.
How to design an SEO strategy that helps you get photo shoots every day
You already know how important SEO is for your photography business and that your website reaches the top positions in Google.
Now let's see how to get it. 
1. SEO audit: where we start from
[ Note: even if you have not yet created your website, here we are going to see several concepts that may be useful to you.]
Think of your website as a house that you want to renovate.
You're not going to start knocking down and building walls blindly, are you?
Of course, the first thing is to locate the root of the problem and what is causing it to fail (ie not position itself). In the case of a photography website you should know:
How much traffic do you get? That is, how many visits are coming to you each month. For that, the best tool is Google Analytics (which we recommend you use yes or yes).
What keywords is it ranking for?  This information is given to you by Google Search Console, another almost mandatory tool for SEO. This way you will know which ones are bringing you that traffic and if there is any page of your website that you should optimize (because it is positioned but has not reached the first page of Google).
Is it comfortable to navigate it?  Here it is about finding any error that may be affecting the  user experience , and therefore you must solve it as soon as  possible to avoid being penalized by Google .
Are the images optimized?  It is normal that you want to show the photos of your work with good quality, but very heavy images (above approximately 150 kb) will slow down your website and harm SEO. 
Doing this analysis can take a while, but it is essential that you do it to focus your  SEO strategy well. 
2. Define your ideal client
The profile of your ideal client will affect all aspects of your strategy (the keywords you choose, the content you create…).
So the more you know about him, the better.
For example, suppose you are a wedding photographer who works in Madrid, and you have seen that in 90% of cases it is the bride who contacts you.
The data of your ideal client could be the following:
Her general profile: 33-year-old woman, resident in Madrid, without children and with a medium-high income. If you put a name and a photo that represents it (you can even take one of one of your previous clients), even better.
His main need: he wants to immortalize a unique day in his life. But also, look for the photos to be original, something more than the typical cut of the cake and the "I do".
What prevents you from meeting that need: Most of the sessions you see are very classic. He knows that he wants something different but he can't come up with any ideas. He doesn't know how to find a photographer who offers him that unique shoot.
How your services as a photographer help him: Apart from the wedding photos, you also do a pre-wedding session at the bride and groom's house and a post-wedding session in a natural environment of their choice.
Once you have defined this profile (if you did not already have it before) we move on to the next point.
3. Do SEO for photographers keyword research
Keywords are those terms that your customers search for in Google to solve a need.
For example, whoever searches for "Madrid wedding photographer" is looking for a professional who works in this area.
And this engrave it on fire:
Choosing the right keywords is essential to attract qualified traffic to your website.
By "qualified traffic" we mean users who match your ideal client profile, and who therefore may be interested in your services as a photographer.
To find them follow these steps:
Make a list of terms related to your business:  both those that describe you as a professional ("wedding photographer", "wedding photography") and topics that your ideal client might be interested in ("innovative wedding photo ideas", "wedding photography"). sites for post-wedding photos in Madrid"). That is why it is so important that you know who he is and his specific needs.
Check their search volumes:  once you have a good list, it's time to check how many searches each of those terms has. For that you will have to use a tool like the Google Ads Keyword Planner or  a paid one like SEMrush or Keyword Finder . 
This is just a summary, but to better understand  how to do this analysis you can take a look at this post .
4. Use those keywords strategically
The next thing we will do is convert that huge list of keywords that you will now have into the "bricks" that  will shape the structure of your website .
If you don't understand it right now, don't worry, we'll explain it to you in depth below.
For now, the next step is to organize those  keywords  according to your search intent .
That is, depending on whether they are:
Informative: the user wants to expand their knowledge on a topic. "Ideas for original wedding photos" would be an informative keyword .
Transactional: those that a person looks for when they intend to hire services like yours. For example, "wedding photographer in Madrid" or "hire wedding session in Madrid".
Making this distinction is essential, because otherwise your website will never rank as well as it should.
Once you have them, we will see how to use them within your website.
A. The main sections
Your homepage  and your service pages. These pages will help you rank transactional keywords.
Here are two criteria to follow:
The most important keyword, on your  homepage:  that is, the keyword that has the most searches and that represents your main service. In this case it could be "wedding photographer". 
One service, one page:  let's say that in addition to wedding photos you also do pre-natal sessions and smash cake sessions with young children. They are three very different services and aimed at different audiences, therefore you should rank them with separate pages. 
This in regards to the transactional ones, but what about the informative ones?
B. The contents of your blog
Well, for those informative keywords we have the posts of your content strategy.
That is, articles that you publish on your blog to answer a question from your potential client (like the one you are reading right now, for example).
And they are essential because:
Google likes pages that are active and post often.
Publishing useful content allows you to capture more leads and thus convert them into new customers.
That is, more content = more photo sessions.
And beware, it is not enough just to write. In addition, your content must  be written for SEO .
As a photographer, it is normal for you to work in a specific area (a city, a province, even a community), so you are interested in appearing in searches that users make in that area.
This is what we call local SEO, which basically consists of:
Open an account in Google My Business: Google's service for local businesses ( in this post we will talk more about it ).
Position yourself by geolocated keywords:  a type of keyword  that includes a specific location, such as "Madrid wedding photographers". 
Ready to get the good profile of your photography website?
We know, we have suddenly released a lot of information to you.
But doing SEO (and doing it well) is essential if you want your page to be more than just a business card.
Of course, every good photographer has his assistant. And that can be us. 
If you need it, you can contact us and let us take care of optimizing your website for SEO .
So you focus on handling the camera and we on filling the schedule of sessions. 😉