At Harmonweb we are marking a remarkable three years of success with an incredible offer that will leave website owners thrilled. To commemorate this significant milestone, we've announced a massive 70% discount on all our hosting packages for a limited time using the promo code "HWAT3". This exciting celebration is a testament to Harmonweb's commitment to providing top-notch services at affordable prices.
As businesses and individuals alike continue to recognize the importance of having a strong online presence, web hosting plays a crucial role in ensuring websites are accessible, reliable, and secure. At Harmonweb we have built a solid reputation for delivering reliable hosting solutions with exceptional customer support. This three-year anniversary sale further solidifies our position as a trusted hosting provider, offering outstanding value to our customers.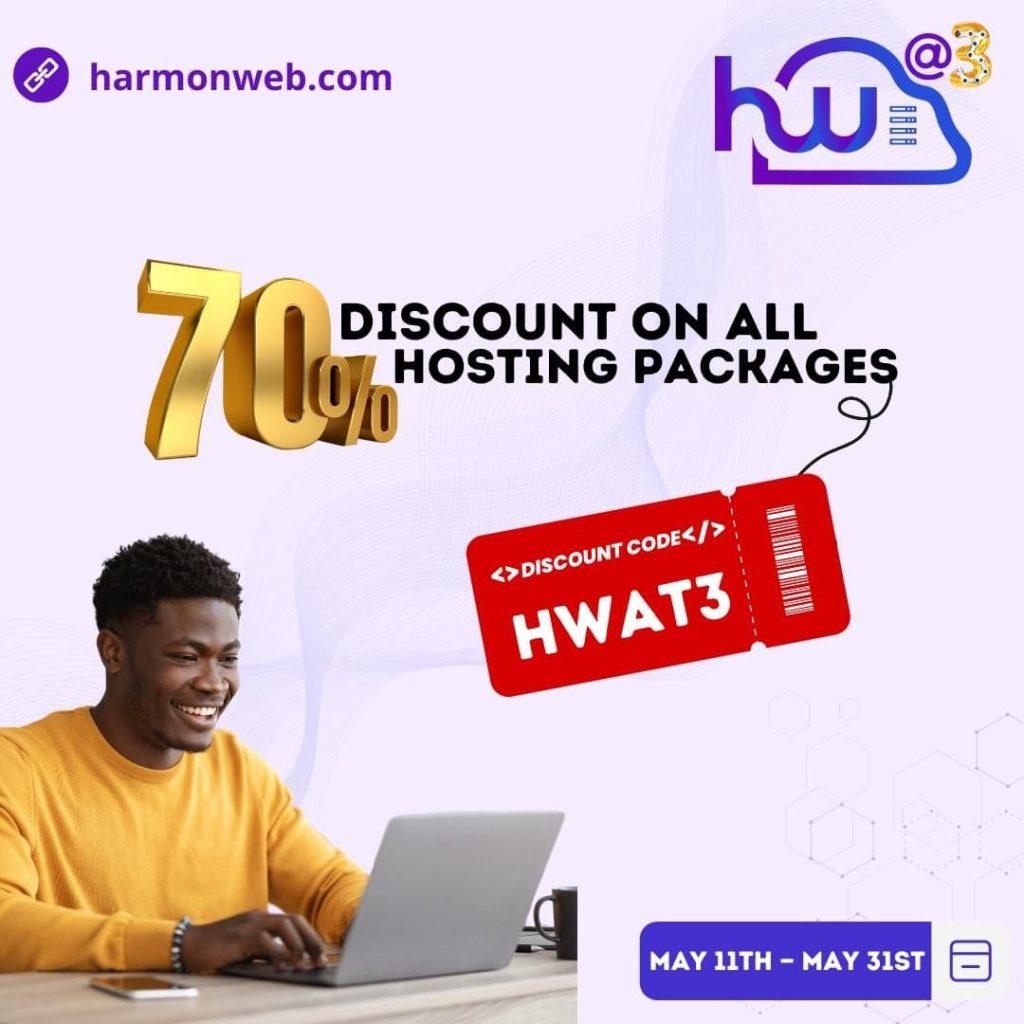 With the 70% discount on our hosting packages, we're making it easier than ever for website owners to establish their online presence or upgrade their existing hosting plans. Whether you're a small business owner, a blogger, or an e-commerce entrepreneur, this limited-time offer presents an excellent opportunity to secure high-quality hosting services at a fraction of the original price.
The discounted hosting packages from us encompass a wide range of options, catering to various needs and requirements. From shared hosting for those starting their online journey to more advanced options such as VPS and dedicated servers for websites with higher traffic and resource demands, Harmonweb has a solution to accommodate every scale and budget.
By slashing prices by 70%, we demonstrates our commitment to customer satisfaction and loyalty. It's a chance for both new and existing clients to take advantage of premium hosting services without breaking the bank. With Harmonweb's hosting packages, website owners can enjoy features such as unlimited bandwidth, ample storage, easy-to-use control panels, robust security measures, and reliable uptime—all at an unbeatable price.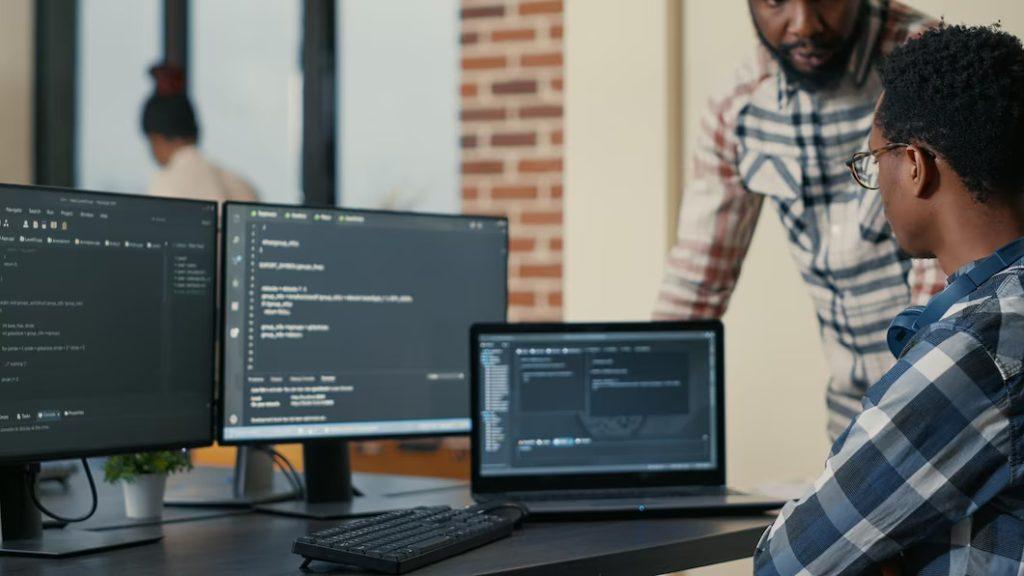 Harmonweb's journey over the past three years has been marked by continuous growth, innovation, and exceptional service. Our team of experienced professionals has diligently worked behind the scenes to ensure smooth operations, cutting-edge technologies, and reliable infrastructure. This anniversary celebration is a testament to our dedication and the trust we have garnered from our satisfied customers.
If you've been contemplating launching a website or considering a switch to a more reliable hosting provider, there couldn't be a better time than now. Harmonweb's 70% discount offer is a rare opportunity to access high-quality hosting services with substantial savings. It's a chance to enhance your website's performance, security, and user experience while reaping the benefits of a hosting provider known for its reliability and excellent customer support.
To take advantage of this limited-time offer, visit Harmonweb's official website and explore our range of hosting packages. The discount will be automatically applied during the checkout process, ensuring a hassle-free experience for customers. Remember, this offer is time-sensitive, so don't miss out on the opportunity to save big and join the celebration of our three years of success.
In conclusion, this 70% discount on hosting packages is a cause for celebration. It's a testament to our commitment to customer satisfaction, reliability, and affordability. Whether you're a business owner, blogger, or individual looking to establish a strong online presence, this limited-time offer presents an excellent chance to secure top-quality hosting services at an unbeatable price. Don't wait too long—visit our website today and be a part of our three-year success story!