Do you want to learn how to add IndexNow to your WordPress site?
IndexNow is a fantastic initiative started by MicroSoft which can help you speed up your SEO results and get more people to your site. It basically let's search engines know when you post or update content on your website.
In this article, we will show you how to add IndexNow to your WordPress site.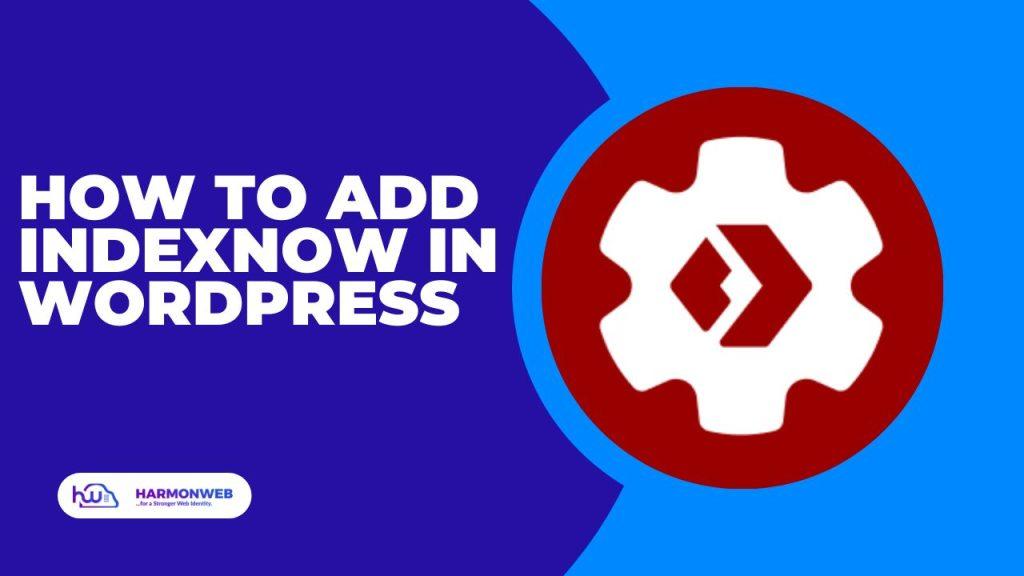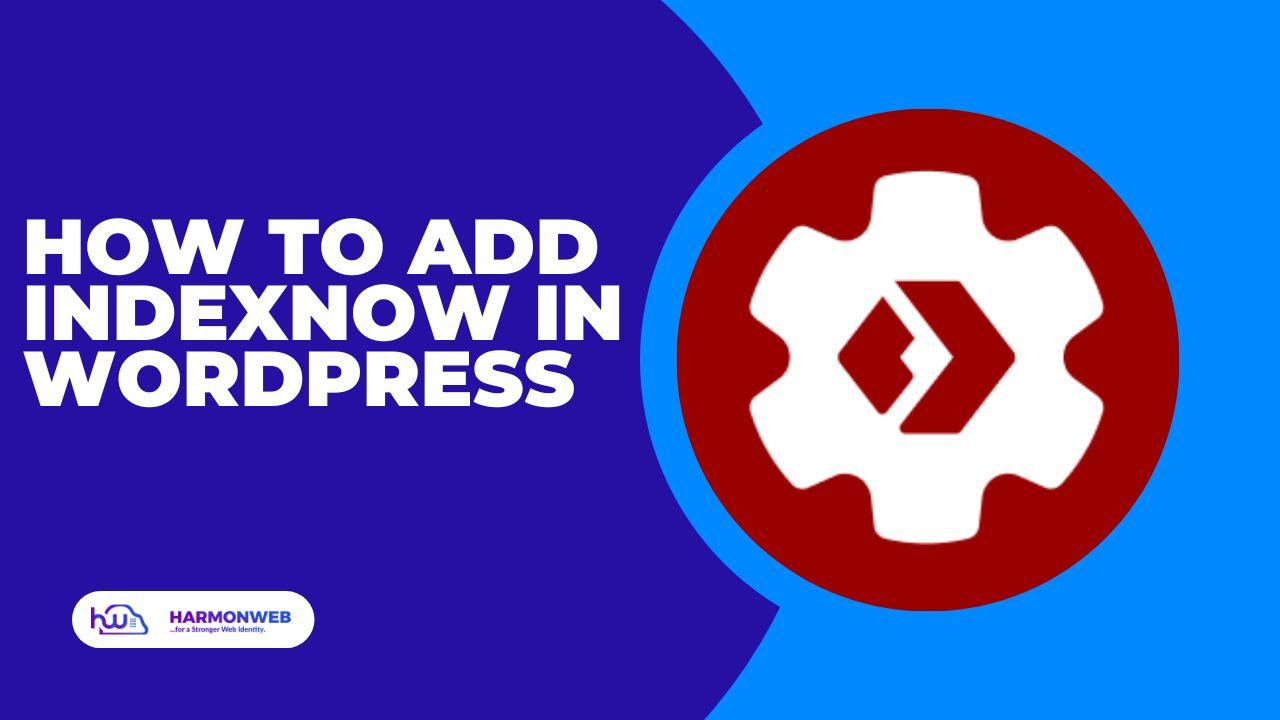 How to Add IndexNow in WordPress
Adding IndexNow to your WordPress website can help you get your new pages and posts indexed by Google faster. Indexing is the process of adding a web page to Google's search results. By default, Google's bots crawl the web and index new pages as they find them, but it can take some time for them to discover new pages. IndexNow is a service that helps speed up the indexing process by submitting your new pages and posts to Google immediately.
Method 1: Install the IndexNow Plugin
The first thing you need to do is to install the IndexNow utility plugin. You can install IndexNow utility plugin by going to your WordPress dashboard, clicking on "Plugins" on the left-hand side, and then clicking on "Add New." Then, search for the IndexNow utility plugin you want to use, install it, and activate it.
To setup this plugin, go to settings on the left, hover on it and you will see IndexNow.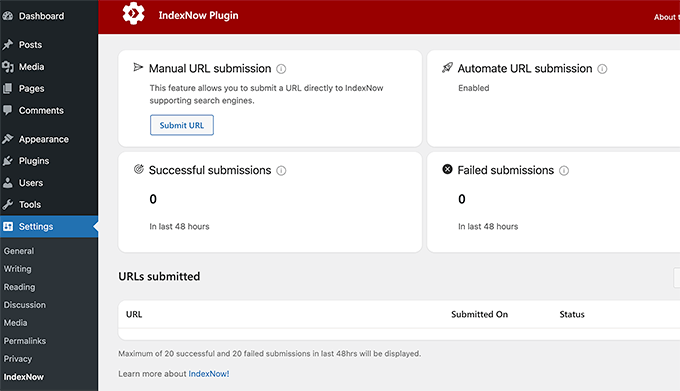 Click on the let's get started button and you'll see all the information about successful submissions. There's no need to do anything else.
Method 2: Install the All In One SEO Plugin
For this tutorial, we'll use All in One SEO plugin but you need to Upgrade to the Pro version in other to use the Index now feature.
You can install this plugin on your site by logging into your WordPress dashboard and going to Plugins » Add New.
Then, in the search field, type 'AIOSEO', and click on the 'Install Now' button.
This will automatically install the plugin on your site.
Next, you need to activate the plugin by clicking the 'Activate' button. Now that you have activated AIOSEO, you need to activate the index now feature. To do this, navigate to All in One SEO>>Feature Manger in your WordPress Admin panel.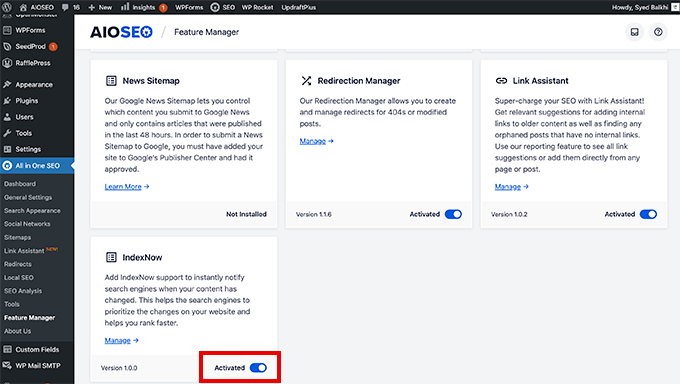 Scroll down to the bottom and then find the index now feature and click the toggle button t activate it.
It is now activated there's nothing else to set up.

But if you actually want to know if it is working, you can click on manage button and on the webmaster tool page you will see the index now feature has a little green tick to show that it's fully working.
If you liked this article, then please subscribe to our YouTube Channel for WordPress video tutorials. You can also find us on Facebook.