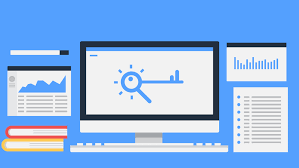 Ever wondered how to properly use focus keyphrase in WordPress to improve your SEO and drive more traffic to your blog?
The focus keyphrase or keyword is the main topic of a particular piece of content or article. This keyword or keyphrase is the exact phrase that you believe that users will type into the search bar of search engines like Google or Bing to find that specific information.
In this blog post, You will learn how to properly use focus keyphrase in WordPress to boost your content and improve SEO your rankings.
Ready?
Let's dive in!!!
What is Focus Keyphrase in WordPress?
Focus Keyphrase (Keyword) is the desired search term that you want your page or post to rank for in search engines.
It is a very vital part when implementing WordPress SEO best practices, It is recommended that every site owner, big or small should implement it to their content creation process for maximum result.
Let's assume that you are creating blog content about the best hotels in the United States of America, this means that your focus keyphrase could be the best hotels in the United States of America.
You could also use several variations of your target keyphrase. For example, the Best hotels in the USA can be a great alternative that you can rank for.
Once you have picked your focus keyphrase, you can now concentrate on that specific content and create more detailed and comprehensive content so that it can improve your blog post for SEO.
All major WordPress SEO plugins can easily help you set your focus keyphrase when you are writing a blog post or page. If you don't have an SEO plugin, you can get one from your WordPress directory and install the plugin.
If you set a focus keyphrase or keyword for a post with All in One SEO, Rank Math, or Yoast SEO in WordPress, the plugin will automatically help you evaluate the post's content and give you feedback on how to improve your content to increase your chances of performing and ranking better for that keyphrase in SERPs.
For example, All in One SEO let you easily set a Focus Keyphrase for every single post, product, page, or custom post type. This plugin shows you the SEO score with tips on how to improve your content for better rankings.

Other SEO plugins like Yoast SEO also have this Focus Keyphrase feature that helps you analyze your blog content.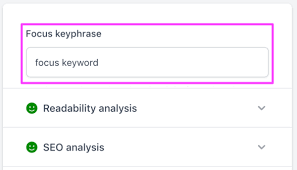 And also Rank Math.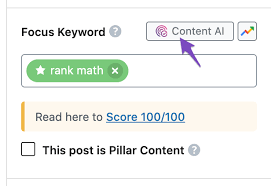 How to Properly Use Focus Keyphrase in WordPress
The basic concept for applying the focus keyphrase using your SEO plugin works the same for almost every SEO plugin that has the focus keyphrase feature.
We will use All in One SEO for this tutorial.
The first thing we will do is to install and activate the All in One SEO for WordPress plugin. Click the link for more details on how to install a WordPress plugin.
Note: For this tutorial, we will be using the Pro version of the All in One SEO plugin but the is a free version, so all screenshots here are from the Pro version.
Immediately after activating the plugin, it will launch a setup wizard that will help you set up the plugin and get it ready for use.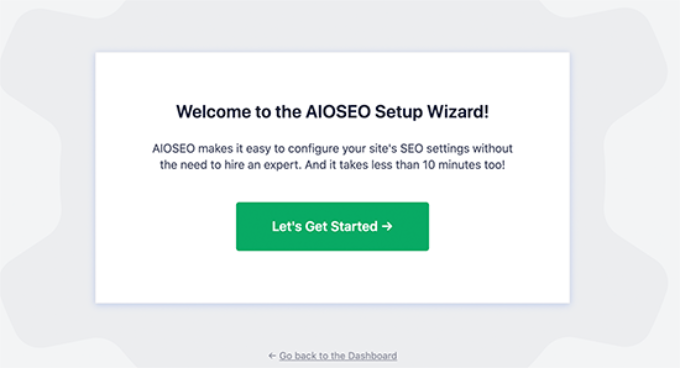 You can read this guide on how to set up the All in One SEO plugin for WordPress.