In this tutorial, we will look at how you can check disk space in cPanel.
Do you know that through your cPanel, you can see how much space is being used as well as what is taking up all the space?
Yes, through your website's cPanel, you can use the Disk Usage feature to easily review the disk space that is being used by each of the directories within your domain. This way, you can easily manage your disk space and locate and clean up files that are taking up unnecessary space.
Let's get started.
How to Check Disk Space in cPanel
You first need to log into your cPanel.
Once you are logged in, go to the Files section and select Disk Usage.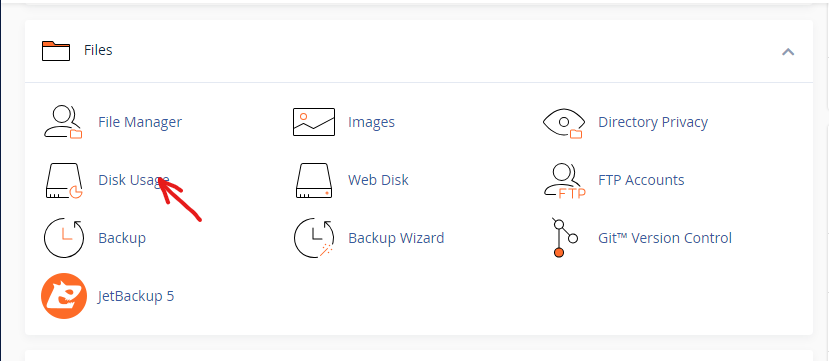 On this page, you can see the disk usage and file size, along with the file locations. If you click on any one of the listed file locations, you will be taken to the File Manager. In the File Manager, you get more details of the files that each individual file location contains.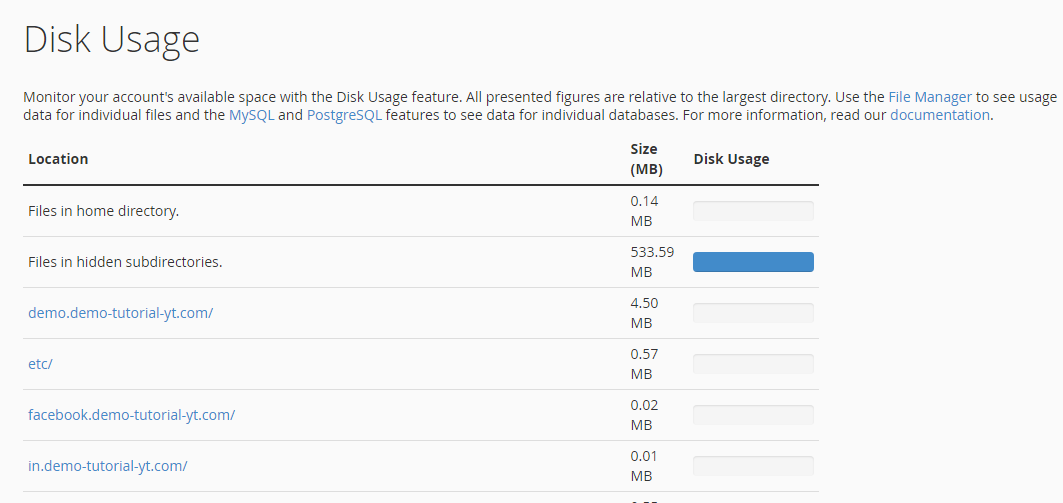 When you scroll down to the bottom of the page, you will find the total disk space that has been used.
If you scroll down, you will find the different directories on your website along with the disk usage. You can also sort the directories by Name or Disk Usage.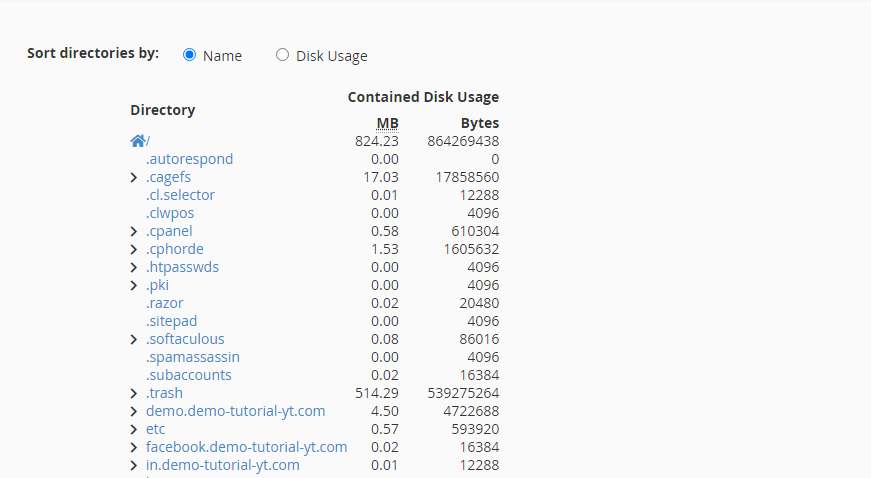 Now, you can easily check disk space in cPanel and learn how much space is being used on your domain.