Are you looking for a way to login to your cPanel from your Harmonweb client area?
cPanel is a popular web hosting control panel that provides a user-friendly interface to manage various aspects of your website. If you're a HarmonWeb client, accessing cPanel is a straightforward process through your client area.
In this article, we will guide you through the step-by-step process of logging into cPanel from your HarmonWeb client area.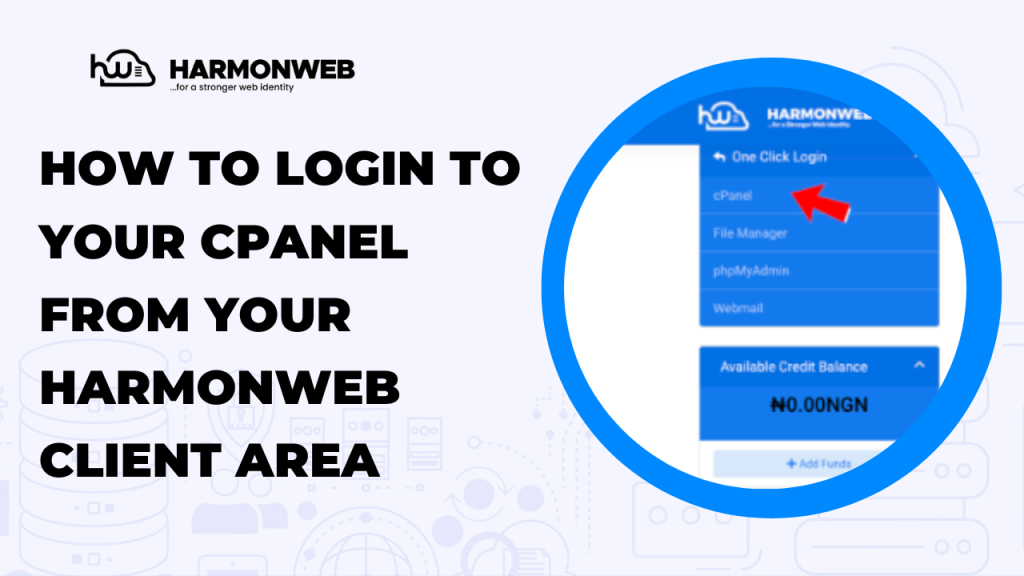 Before we dive into the login process, let's familiarize ourselves with the HarmonWeb client area. The client area is a centralized hub where you can manage your hosting account, view invoices, submit support tickets, and access various hosting features, including cPanel.
Once you have logged into your HarmonWeb client area, click on services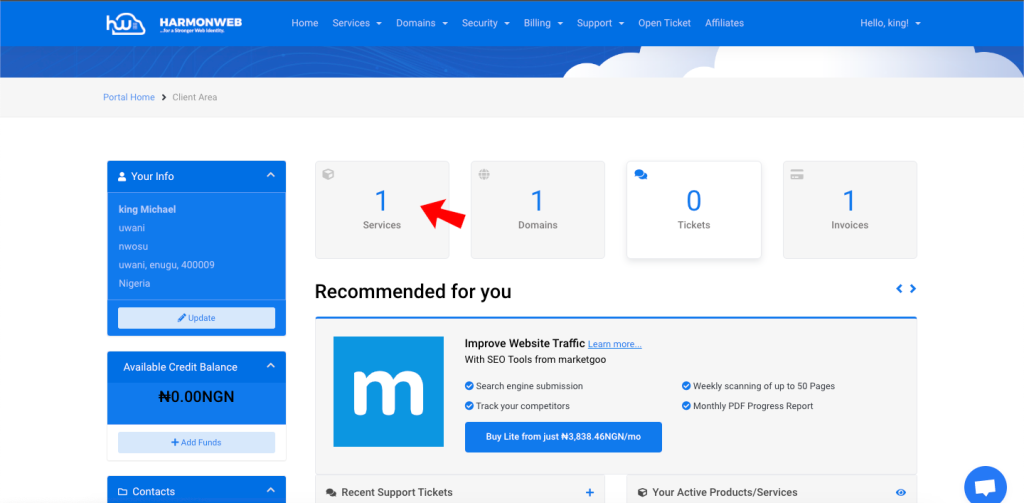 Or you can also click on services at the top menu and click on "my services".

Next choose the hosting package you want to login to the cpanel i.e if you have more than one hosting package then click on "manage".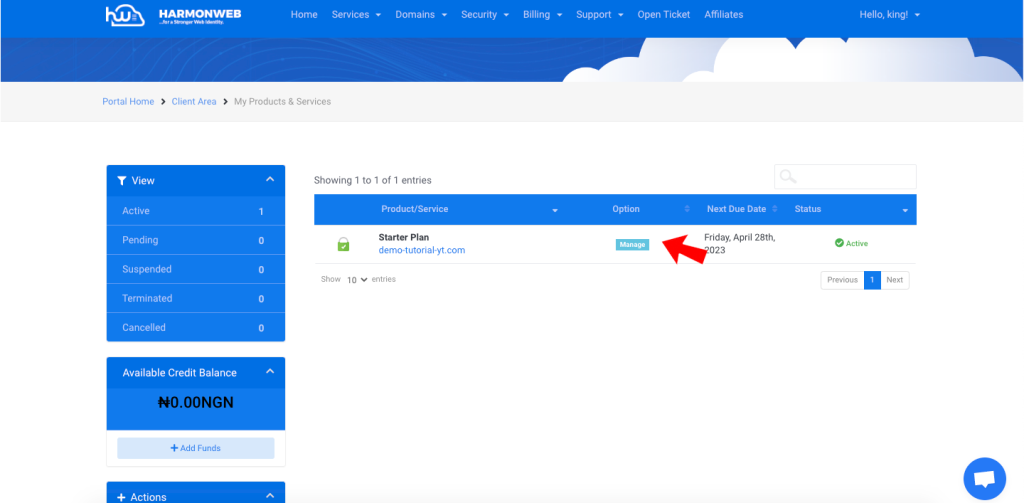 Next click on "one click login" sidebar and click on cPanel. HarmonWeb uses a single sign-on mechanism, ensuring a seamless transition from the client area to the cPanel interface.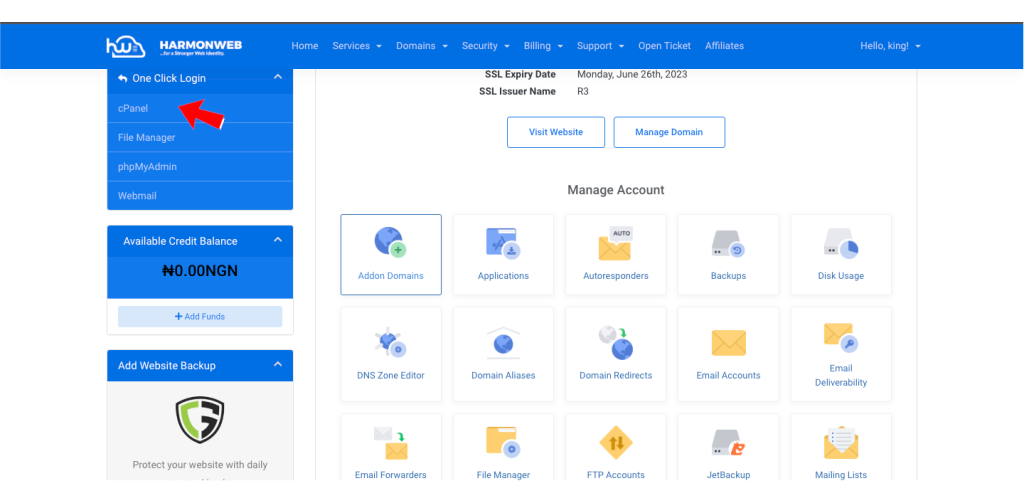 Take some time to explore the various features available within cPanel. HarmonWeb clients can utilize cPanel's intuitive interface to create email accounts, manage FTP (File Transfer Protocol), install applications like WordPress, set up databases, and much more. Familiarize yourself with the options and functionalities to leverage the full potential of cPanel.
Accessing cPanel from your HarmonWeb client area is a simple process that empowers you to manage your website efficiently. By following the step-by-step instructions provided in this article, you can log in to cPanel seamlessly and take advantage of its powerful features.
Remember to keep your cPanel login credentials secure and reach out to HarmonWeb's support team if you encounter any difficulties. With cPanel at your disposal, you can streamline your website management tasks and enhance your online presence.
If you liked this article, then please subscribe to our YouTube Channel for more WordPress video tutorials. You can also find us on Facebook.