WordPress is one of the most popular and widely used blogging platforms on the web today, which makes it an attractive target for hackers.
Fortunately, WordPress has plenty of built-in security features and some excellent plugins that can help protect your site against common hacking threats like cross-site scripting, brute force attacks, directory traversal, and SQL injection.
If you're concerned about your WordPress security, check out our list of the 5 best WordPress security plugins you can use to help safeguard your site from malicious hackers and other threats.
When you're running a website, it is of utmost importance to keep it safe from all kinds of attacks. That's why you need to have an effective WordPress security plugin installed on your site. To help you find out what plugin offers a good solution for keeping your site secure, we've compiled a list of five different WordPress security plugins that are currently available on WordPress plugin directory.
These plugins can be combined with each other to create your ideal security solution, but we recommend using them individually so that each one can do its job best. What are these plugins? Read on to find out!
Sucuri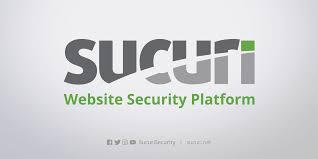 Sucuri protects against malicious hacks and exploits with real-time monitoring and automatic website cleanups if any infections are detected.
Sucuri also offers manual WordPress security checks where they check your site for any issues such as malware, weak passwords, outdated plugins, or misconfigured files. If problems are detected, Sucuri can fix them for you and provide a clean bill of health.
Protects against malicious hacks and exploits with real-time monitoring and automatic website cleanups if any infections are detected.
Sucuri with more than half of all hacks originating from something called a backdoor—Sucuri will keep your site clean by monitoring your files and scanning for viruses, worms, Trojans, and other malicious attacks.
Sucuri also provides an extra layer of protection by blocking any automated scanners that are trying to find backdoors or vulnerabilities on your site.
All paid plans include a subscription to their service which is worth $200/year but is included in every plan at no extra cost! Plus, all paid plans come with a money back guarantee!
Wordence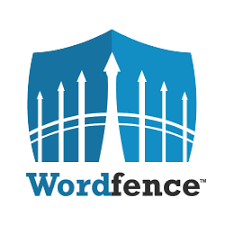 A firewall is an important piece of infrastructure that helps keep your site secure. Like a building's foundation, it's one of those things you never think about, but when it's there, you know it and can trust that you're protected.
That's how I feel about Wordfence, if you need an effective security plugin for your site running on WordPress, look no further than Wordfence . It has more features than many others and is still fast, lightweight, and easy to use.
This powerful security plugin for WordPress detects malicious users, spam and attempts to hack your site. If a hacker does manage to get into your website, Wordfence can block their access and change your passwords so they're not able to do more damage.
It also has some basic firewall features that help protect you against distributed denial of service (DDoS) attacks. Though there are some ways that Wordfence could be improved (more on that later), it's hard to beat as a free solution. All things considered.
It not only helps to secure your site from potential hackers, but also offers complete site monitoring and updates to keep your site running smoothly and quickly. If you're hosting with WP Engine, you'll get a 25% discount on their first month's service. Just remember to check whether or not your host offers a free firewall—if they do, that could be enough protection for most sites.
Jetpack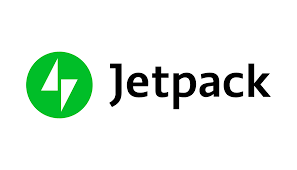 Many security plugins are resource-intensive, and can slow down your site in a way that's noticeable to visitors.
This is an important reason to take a look at Jetpack: It provides not only standard security features but also safety features like an encrypted connection, password protection and brute force attack prevention. Additional features like Google reCAPTCHA and automatic malware scanning add extra layers of protection and help ensure users always enjoy a safe browsing experience on your site.
Here are some more tips to protect your website from hackers..Jetpack is one of the best security plugin on our list, Jetpack is built into all new WordPress installs by default. Jetpack offers a suite of website security options that can range from ensuring your SSL certificates are up to date to making sure you're running secure versions of PHP.
This plugins ensure your site has updated software and security updates that can help protect against vulnerabilities that could be exploited for data theft or to take over accounts. By using a service like Jetpack, you can rest easy knowing your site will stay safe even when you're not around.
WP Security Audit Log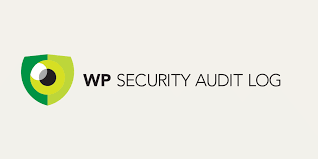 WP Security Audit Log is a popular security plugin for WordPress websites, because it keeps a record of everything that's happening on your site.
For instance, if someone breaks into your site, changes something in a post or adds/removes an admin user without your permission, you can see what happened. It's also great for keeping track of other sorts of tasks (such as server maintenance) and making sure they've been completed properly and according to schedule.
You can set up alerts so you'll know if someone makes any changes to your website while you're away. Or use alerts to be notified when something unusual happens — such as new log-in attempts from different IP addresses than usual.
Conclusion
Your security can never be 100 percent guaranteed as there is always a chance that you'll get hacked no matter what precautions you take (especially if you don't practice good computer security yourself).
The only way to guarantee safety is not to have a website. If you do want to go ahead with it (which I encourage), then at least use those above plugin for safety!