CyberPanel + Cloud VPS
Get CyberPanel + Premium Add-ons on our Cloud VPS Hosting.
Friendly GUI
Secure & Always Up
1-Click Install
Zero-Risk
CyberPanel Premium Add-ons
Free SSL Certificate
Upgrade anytime
24/7/365 Day Support
Starting at ₦12,800. Upgrade performance at affordable rate.
Affordable Pricing
Select a billing cycle with your package and proceed.
1 vCPU

Cores

80 GB

NVMe SSD

4 GB

Dedicated RAM

20 TB

Bandwidth

100% RAID-10

NVME SSD

Dedicated IP

Addresses

Management

Optional

24/7

Support

CyberPanel

Premium Add-ons

Daily Backup

Optional
DDoS Protection
Instant Setup
CP HW2
Popular
Business Owners
3 vCPU

Cores

120 GB

NVMe SSD

6 GB

Dedicated RAM

40 TB

Bandwidth

100% RAID-10

NVME SSD

Dedicated IP

Addresses

Management

Optional

24/7

Support

CyberPanel

Premium Add-ons

Daily Backup

Optional
DDoS Protection
Instant Setup
5 vCPU

Cores

220 GB

NVMe SSD

8 GB

Dedicated RAM

60 TB

Bandwidth

100% RAID-10

NVME SSD

Dedicated IP

Addresses

Management

Optional

24/7

Support

CyberPanel

Premium Add-ons

Daily Backup

Optional
DDoS Protection
Instant Setup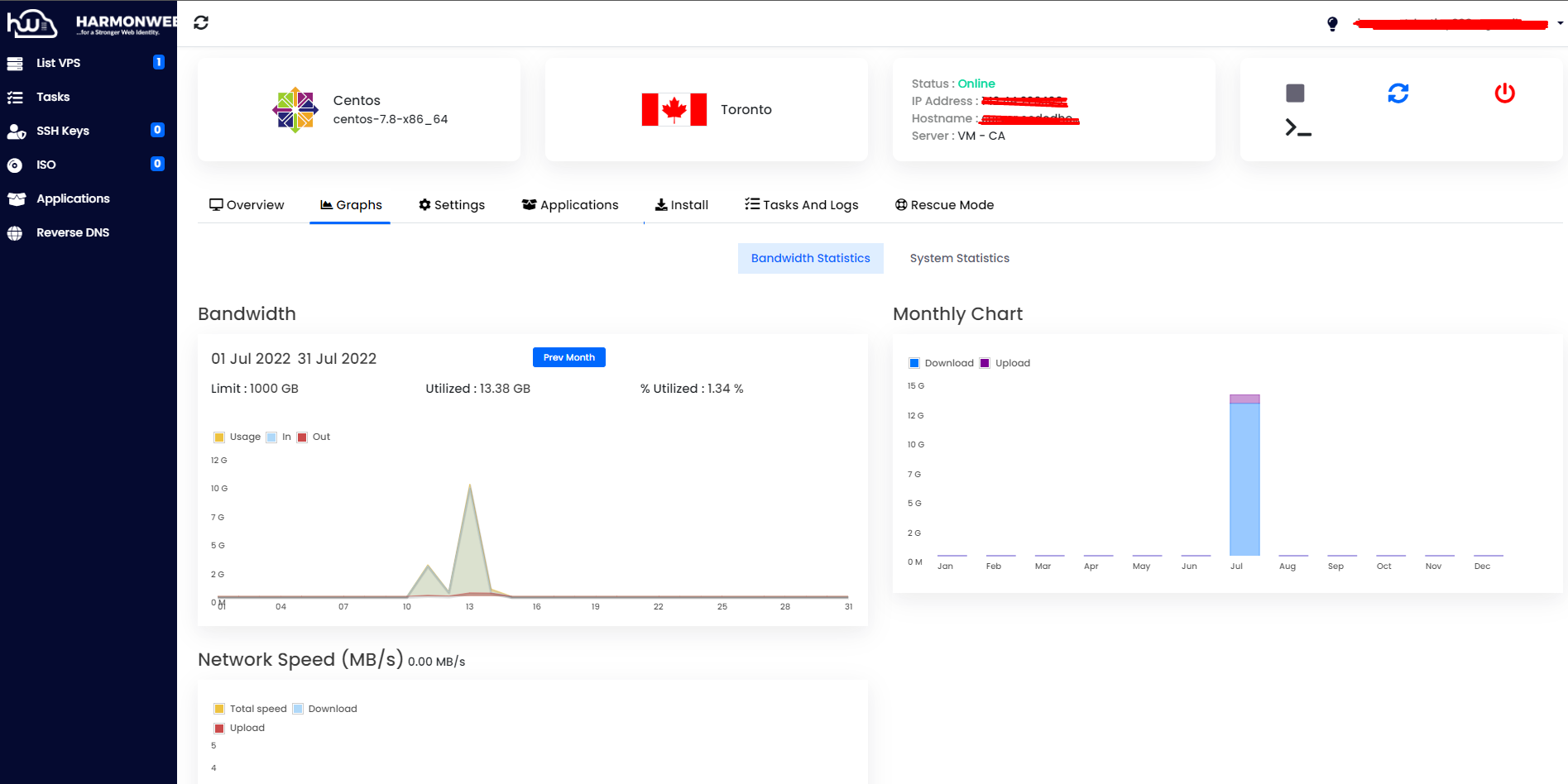 Easy Cloud Server Control Panel
Our Cloud sever management system is easy for you to perform multiple tasks on all your cloud servers with HarmonWeb.
Account Management
Manage User Accounts
Generate SSH Key
Set Reverse DNS
Manage ISO
Server Management
Install OS
Install Control Panel
Start / Stop Server
Manage / SCale Server Resource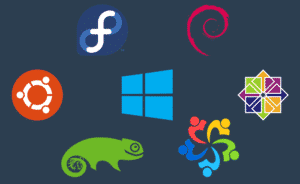 Install Any Operating System
HarmonWeb provides multiple Operating system which can be installed, uninstall on your server anytime. You can decide to change your OS anytime with few clicks
Cool Features
Ready made OS Template
No more building up the
entire VPS from scratch using ISO
Just One click and the desired OS is automatically downloaded and isntalled on your server
Operating System
Debian
CentOS
Ubuntu
Windows
And More...
CyberPanel + Add-ons
Managing your server could be complex when you don't have Linux Knowledge. With CyberPanel, you will e able to manage your server and see your resource usage with few clicks, no Linux knowledge needed.
Features
Open LiteSpeed
Resource Monitor
DNS Management
File Management
Premium Features
Google Drive Backup
WordPress Manager
Root File Manager
CSF Firewall
CyberPanel Hosting Features
HarmonWeb now partner with CyberPanel to provide better server management experience at lower cost.
CyberPanel + Add-ons
HarmonWeb now partner with CyberPanel to provide easy server / website management panel with all essential features.
Real-Life Human Beings
Tech veterans, geeks, and nerds are all standing by to optimize your experience whether.
1-Click Installer
No need to dig into a bunch of documentation. Simply install web apps like WordPress, Joomla!.
100% Uptime Guarantee
With multiple datacenter locations, redundant cooling, emergency generators and monitoring.
Non-Volatile Memory Express
With NVMe (Non-Volatile Memory Express), your website, caching, and database queries are faster by our calculations.
Award-Winning Support
No question is too simple, or too complex for our team of experts. Synergistically synergize.
Web Hosting Features
Flexible, Easy to Use Control Panel
Unmetered Bandwidth
Unmetered Sub Domains, FTP Accounts
99% Uptime Guarantee
14-Day Money-Back Guarantee
Cyber Panel
LiteSpeed Cache
Easy Resource Monitor
Instant One Click SSL Install
WordPrss Manager
Programming & Databases
MySQL Databases with phpMyAdmin Access
Fast CGI, PHP 7, Ruby on Rails, Python
ImageMagick Curl, CPAN, GD Library
SSH Access and Cron Job Scheduling
SSL Certification
Email Features
Unlimited POP3 Email Accounts with SMTP
WebMail Access: Horde, RoundCube
Receive your email to your phone via IMAP
Prevent spam with SpamAssassin
Unlimited Email Aliases, Autoresponders
Award-Winning Support
24/7/365 Premium Support with Live Chat
Automatic Weekly Off-Site Data Backups
24/7/365 Hosting Server Monitoring
Online Support Portal
500+Video Tutorials and 680+ Help Articles
Application Hosting Plan
Free Website Transfer, Domain Transfer
52 Free scripts can be instantly installed
Node.JS App Hosting
React JS Web App Hosting
Free SSL Certification website securely
Already have a domain that you love?
No problem! It's quick and painless to transfer your hosting, domain registrations, or both to HarmonWeb maximize market positioning solutions and enterprise services.
Easy to Start and Hassle free Transfer
Get Immediate Activation or Express Transfer service free of charge. Enthusiastically enhance testing procedures and cross.
Start a New Website
Easy to start
One-click App Marketplace

Over 450 Apps ready to be installed in seconds

The best DIY solution

20+ Frameworks and your favorite dev tools

Step by Step Tutorials

3000+ pages of tutorials to get you started

Unlimited 24/7 Priority Support

Always-free in-house technical support
Sign up today before 04:00 PM and get Immediate Account Activation and Free Website Setup!
Express Transfer
People-powered site transfer

No messy automation - get it done by experts

No downtime, Fast and Painless

Express Transfer service included in all plans

Free Domain Transfer

Free one-year domain renewal after transfer

Free months of hosting

Up to six months unused time compensation
Sign up now and get your website transferred by 04:57 PM today with free Express Transfer!
What Our Customers Say About Us?
...
I Am At Peace Hosting My Site With Harmonweb.
My site has never been down and whenever I experience any form of challenge, a customer care agent is always there to respond to me without delay.
I will recommend harmonweb anytime!
Excellent, Accurate, Fast And Friendly,
Excellent, Accurate, Fast and Friendly, they have the best customer care service, And services are cheap and affordable, I'll recommend hamonweb solutions to anyone interested in Their services
Harmonweb Is Really Good
Harmonweb is really a good which anyone can opt for. I started using them and with them. I have successfully rise my two blog with their hosting plan. And their customers care are very caring and helpful.