If you've been running a blog on Blogspot for a while, you might be considering a switch to WordPress. WordPress is a powerful platform with a lot of customization options and plugins, and it can be a great way to take your blog to the next level.
In this article, we'll cover how to migrate your Blogspot blog to WordPress, step-by-step.
Benefits of Migrating from Blogspot to WordPress
There are several benefits to using WordPress over Blogspot. For one, WordPress offers more customization options and allows for more control over your site's design and functionality.
Additionally, WordPress has a larger user community and more plugins available, making it easier to add advanced features to your site. Many successful bloggers have also made the switch to WordPress, citing increased traffic and engagement as key reasons.
Step by Step Guide on How To Migrate Your Blogspot Blog To WordPress
Before you start the migration process, there are a few important considerations to keep in mind. First, you'll need to choose a hosting provider and domain name for your new WordPress site. You can follow our guide on How To Purchase Hosting and How to Purchase Domain.
You'll also need to make sure you have a backup of your Blogspot content, and that you're prepared to redirect your old Blogspot URLs to your new WordPress site. To backup your blogspot content, go to settings from your blogspot dashboard.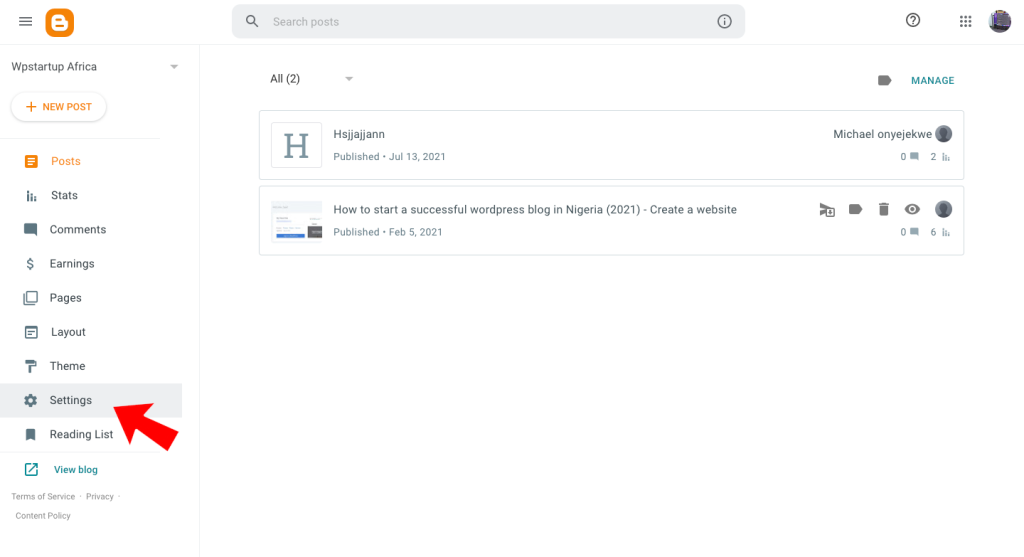 Scroll down to manage blog section and click on backup content to download your blogspot content xml file.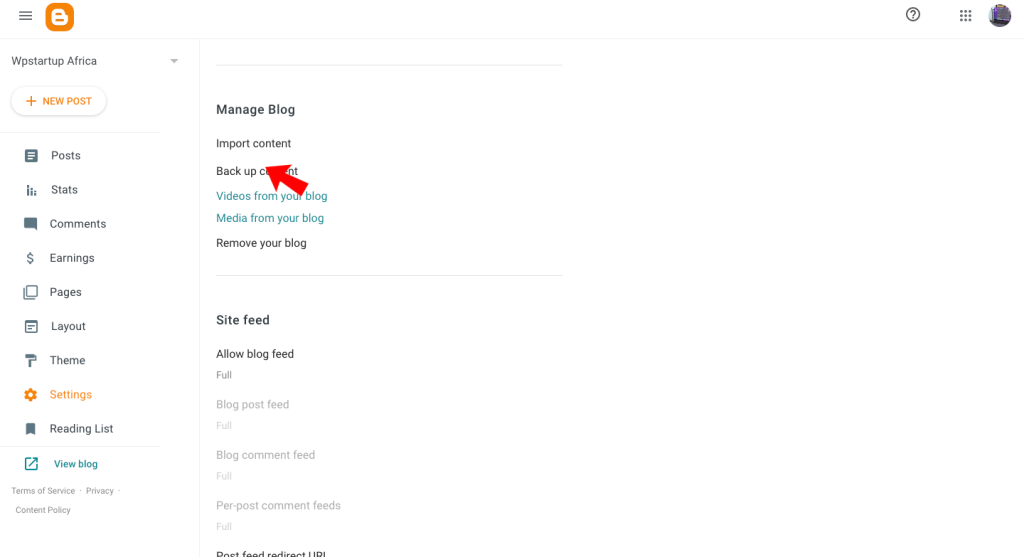 Step 1: Setting up a WordPress Site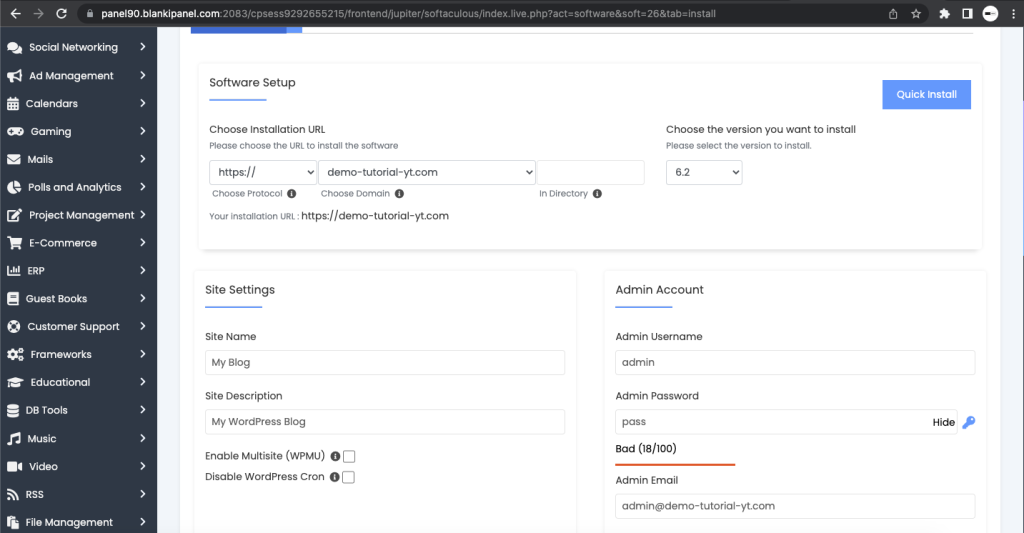 Once you've chosen a hosting provider and domain name, it's time to set up your WordPress site. This involves installing WordPress on your hosting account, configuring basic settings, and choosing a theme. You can follow our guide on How To Install WordPress.
Step 2: Importing Your Blogspot Content into WordPress
Importing your Blogspot content into WordPress is a straightforward process. To get started, login to your WordPress dashboard hover on "tools" and click on "import".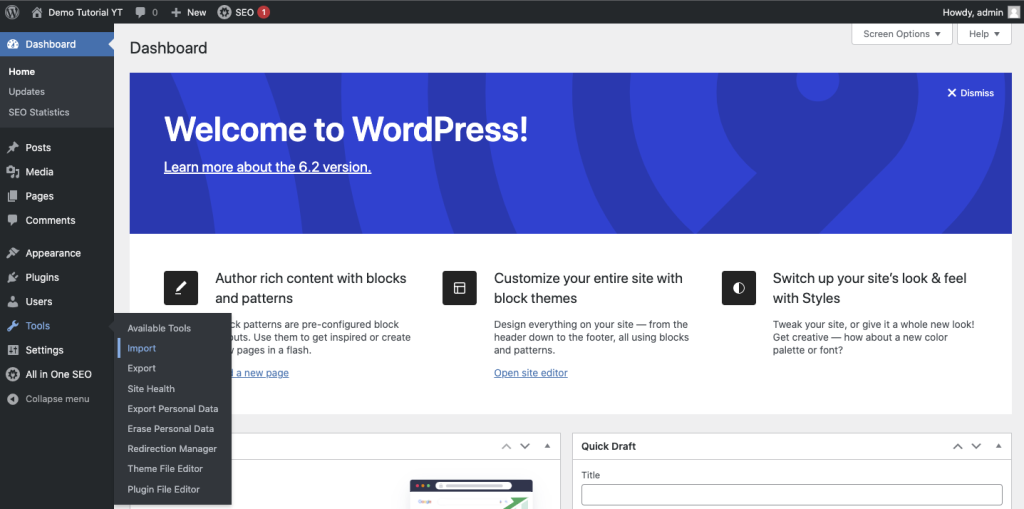 Next, click on install now to install the blogger migration plugin and click "Run Importer".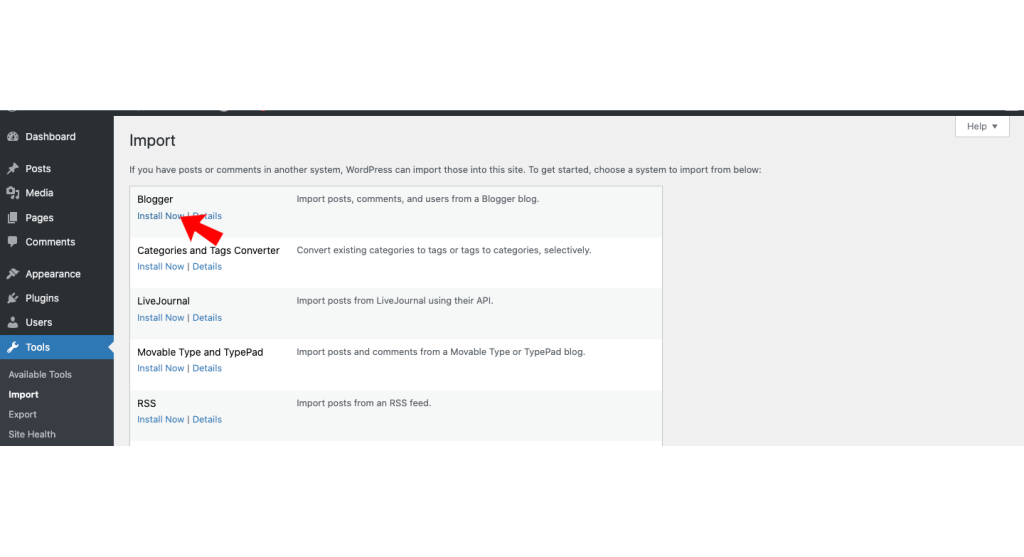 Now you need to upload the Blogspot backup file you downloaded and click on "Upload file and Import". This will import all your blogspot content to WordPress website.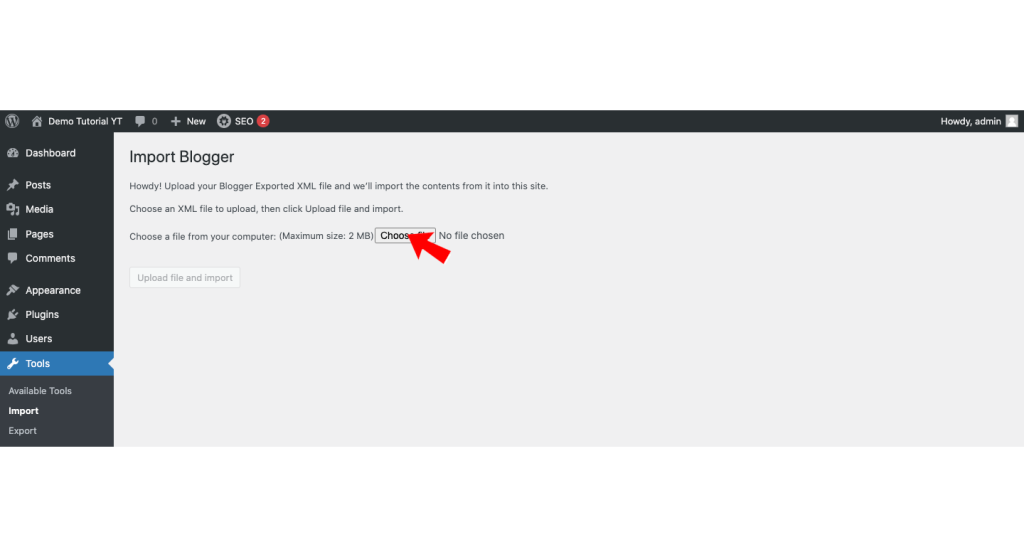 but there are a few things to keep in mind. For example, you may need to adjust the formatting of your posts to ensure they display correctly in WordPress.
Step 3: Setting Up Permalinks and Redirections
Permalinks are the URLs that point to your blog's pages and posts. Setting up permalinks correctly is important for search engine optimization and ensuring that your old Blogspot URLs redirect to your new WordPress site.
To redirect a Blogspot URL to your WordPress website, Install " Redirection plugin" In your WordPress website.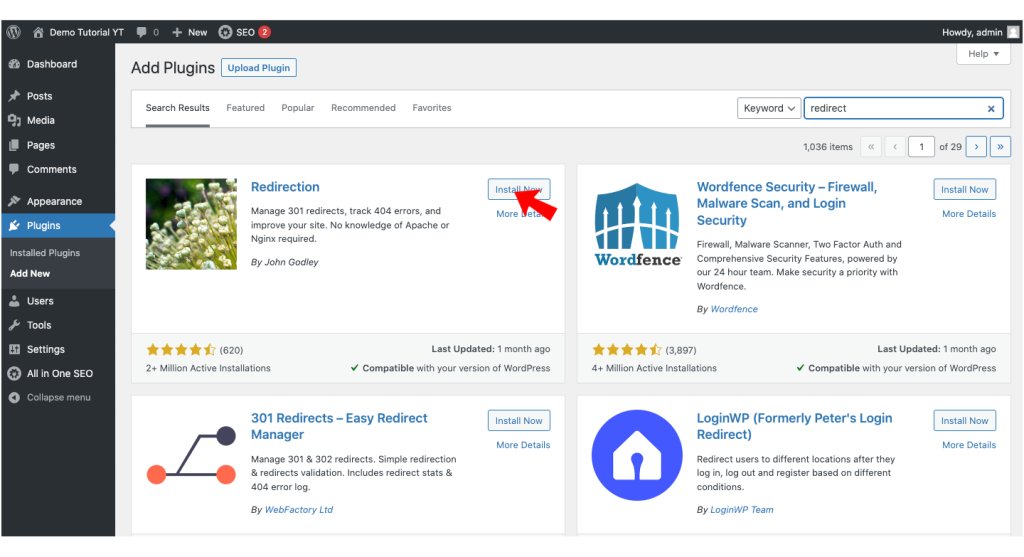 Go to the redirection plugin settings and set up a 301 redirect from your old Blogspot URL to your new WordPress URL. You can do this by entering the old URL in the "Source URL" field and the new URL in the "Target URL" field.
If you liked this article, then please subscribe to our YouTube Channel for more WordPress video tutorials. You can also find us on Facebook.