Do you want to add Google Analytics Scroll Tracking to your WordPress site?
Scroll tracking allows you to get a really good idea of how people are using your website content that interest them, and what needs to be improved. It basically shows how long a user scrolls on a page before they move on.
In this article, we will show you how to easily use Google analytics scroll tracking in your WordPress site.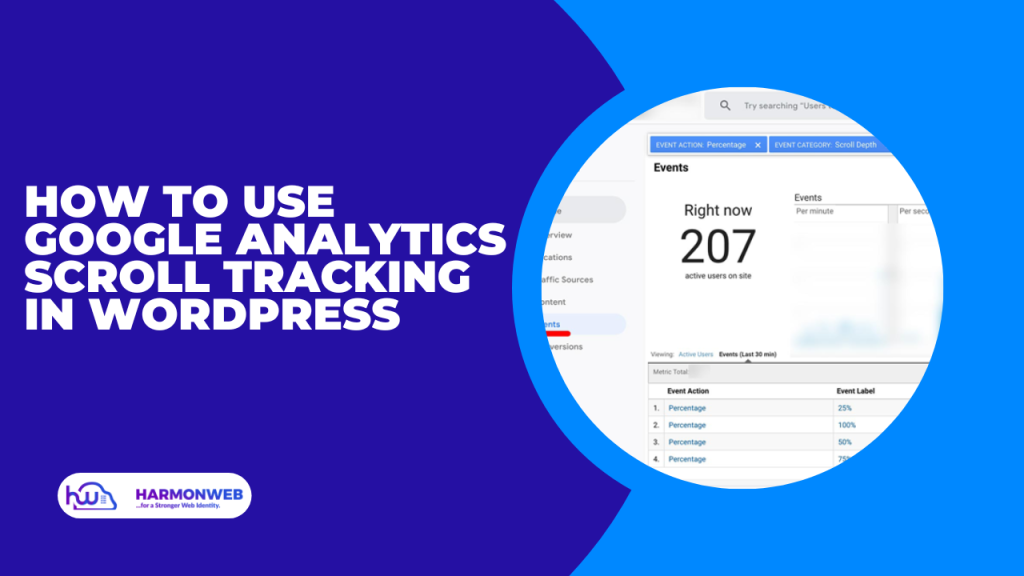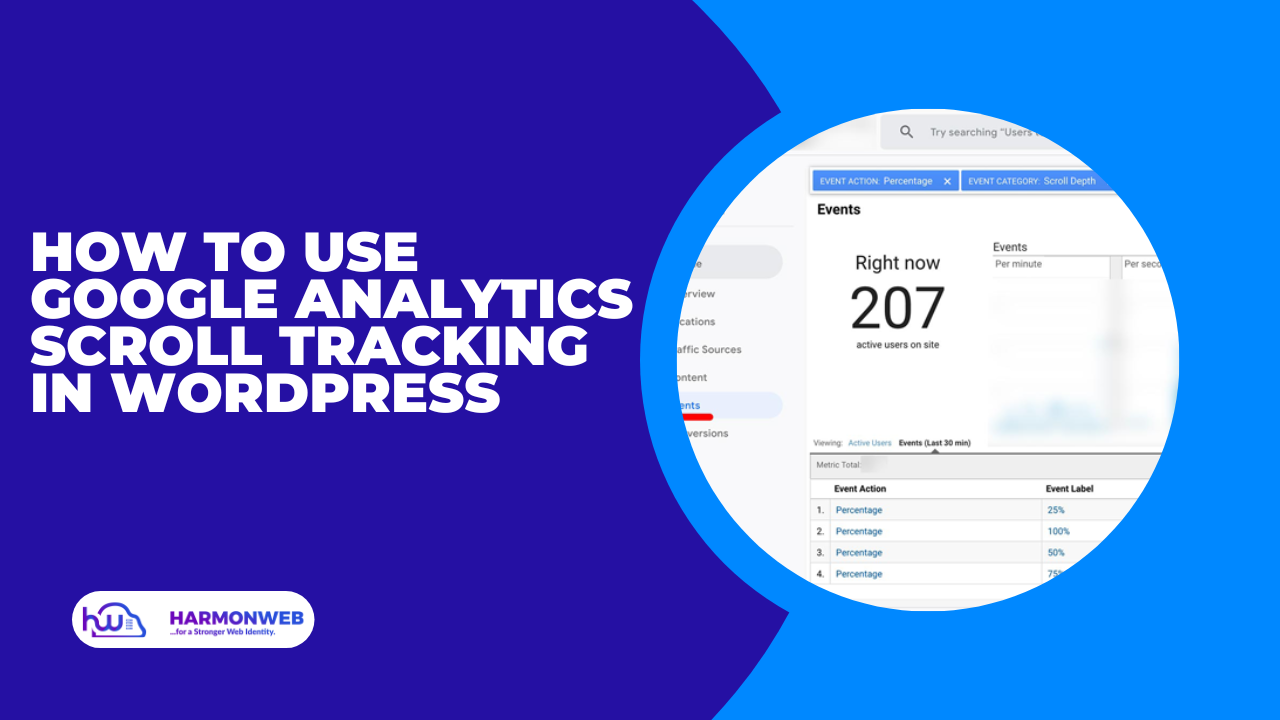 Why Track Scrolling in WordPress?
Tracking user scrolling on a WordPress website can provide valuable insights into user behavior and engagement with the site's content. By tracking how far down the page users are scrolling, site owners can get an idea of which sections of their site are the most popular and engaging, and which parts may need improvement.
Additionally, tracking user scrolling can also help with website optimization, such as improving page load times, or ensuring that the most important content is placed above the fold (the portion of the page visible without scrolling).
Moreover, scroll tracking data can also be used for A/B testing, to compare the effectiveness of different design elements, such as the placement of calls to action or other important content.
In short, tracking user scrolling provides valuable insights into user behavior and engagement, and can be used to improve the overall user experience on a WordPress site.
Google Analytics Scroll Tracking in WordPress
Google Analytics is a popular tool for tracking user behaviour on a website, and it can also be used to track user scrolling in WordPress. To set up scroll tracking in Google Analytics, we're going to install a plugin called monster insights.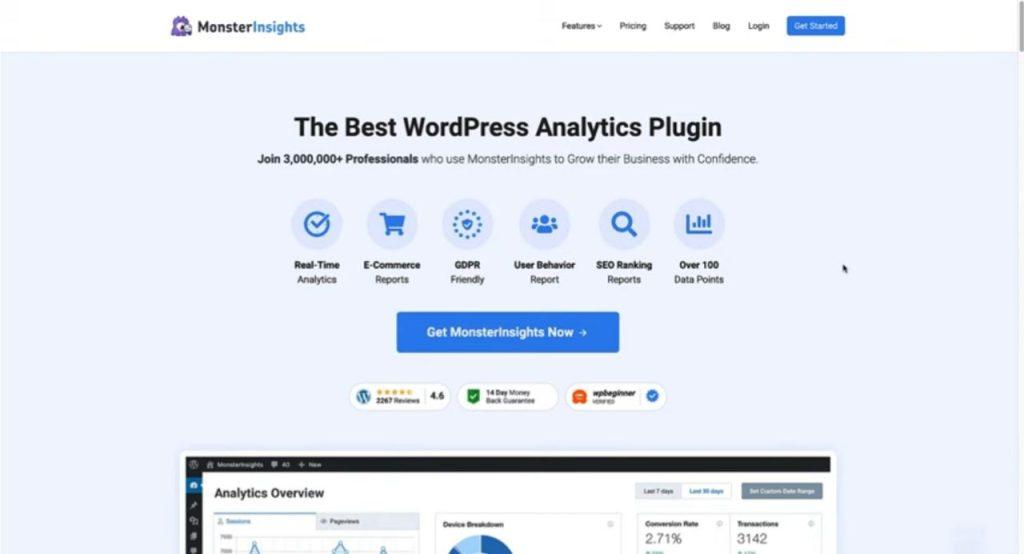 Monster insights is a WordPress analytics plugin that has a lost of amazing features including real time analytics, e-commerce reports, user behaviour reports and more.
First, you need to install and activate the MonsterInsights plugin. Upon activation, you will see the welcome screen for monster insights. Scroll down and click on launch setup wizard. Follow the detailed instruction to connect your Google analytics account with monster insight plugin.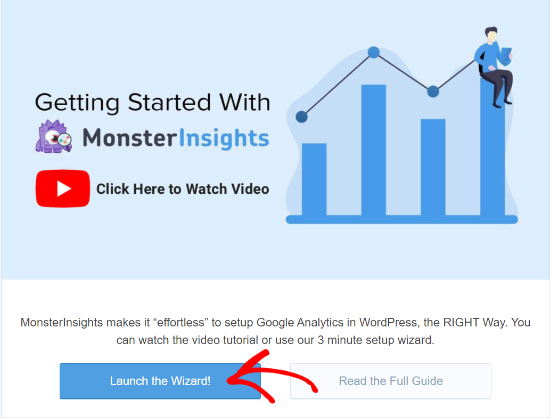 On the recommended settings page for monster insight, you will see active options like events tracking, link attribution, affiliate link tracking. Activate the options you wish to add to your website and click finish setup and exit wizard. Next, you can go to the Insights » Settings page and then click on the 'Engagement' tab and enable scroll tracking depth.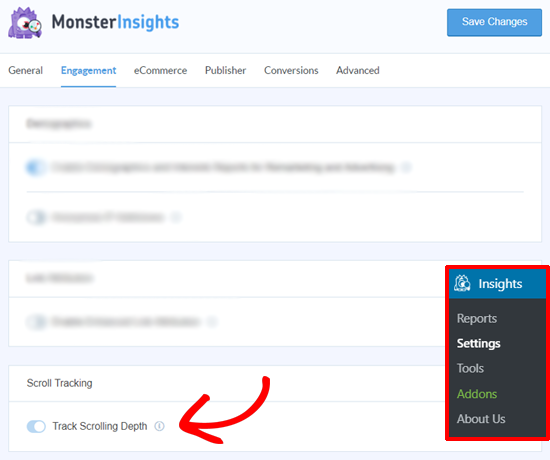 To view user scrolling data, click on dashboard>>insights from the left hand side of your WordPress admin menu. If it is a new website, you will need to send some traffic for the plugin to show stats.
If you liked this article, then please subscribe to our YouTube Channel for WordPress video tutorials. You can also find us on Facebook.