In this tutorial, you will learn how to upgrade or downgrade your hosting package on HarmonWeb.
HarmonWeb offers 3 plans on each hosting packages, (Starter, Business and VIP plan) , in case you exceed your hosting web storage, database or email on the starter, business plan, you will might want to upgrade to an higher plan, and that is what I want to teach you now.
Now, let's get started.
Firstly, you need to login to your client area on HarmonWeb, visit http://harmonweb.com/login to login to your client area using your email and password.
On the menu tab, navigate to Services>>My Services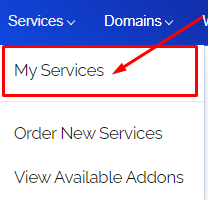 No click on the hosting account you want to upgrade/downgrade, in this tutorial, I will be upgrading demo-harmonweb.com.ng from starter plan with yearly payment to business plan with monthly payment.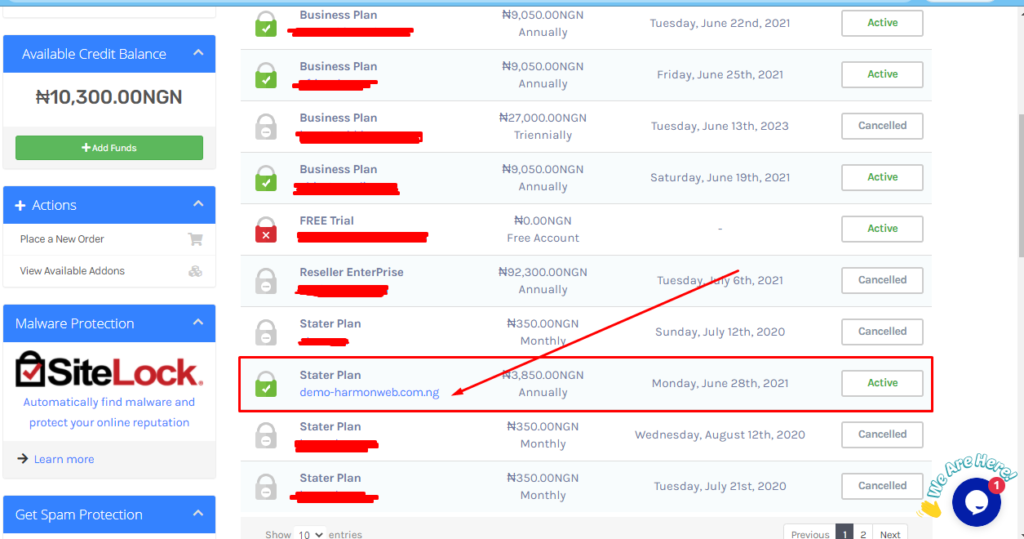 Now click on the Upgrade/Downgrade button and then it will take you to a page where you select which plan you are upgrading or downgrading to.
Here, I will be selecting the Business plan because, and also select 1 month as my billing cycle. You can also select 12 months( 1 year) as your billing cycle, that depends on your budget.
Once you choose your plan, the system will take you to the next page where you are to select your payment method, as for me, I already have money in my wallet so I will select Rave payment gateway and the system will automatically deduct the money in my wallet instead of taking me to the payment gateway to make any payment. You can check out how to add money to your wallet.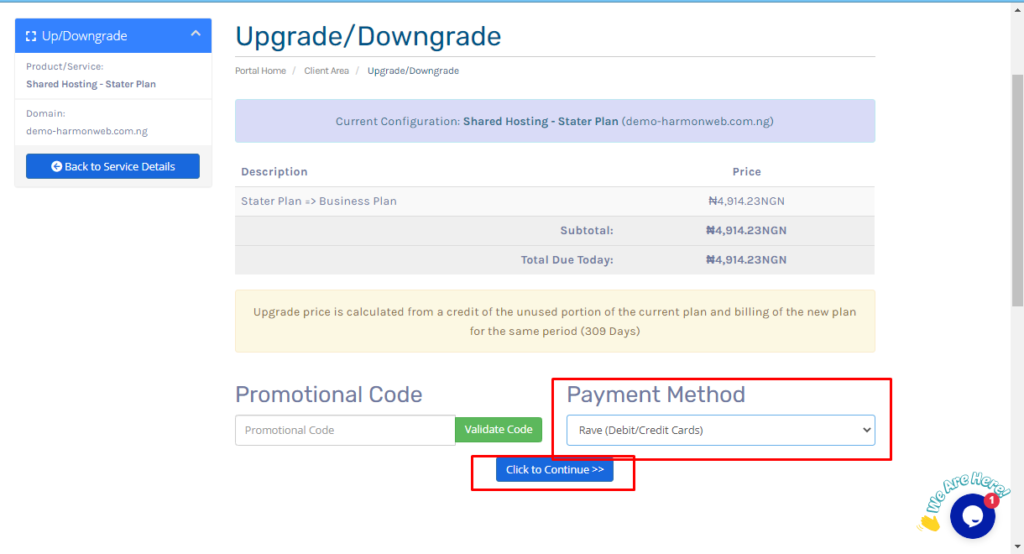 So, now I will be redirected to a success page which means my hosting account has been upgraded, if you use debit card payment such as Paystack or Rave, you will also be taken to this page immediately you complete the payment, and if you use the bank transfer method, you will need to contact our billing team to confirm your payment before your account can be upgraded. You can just open a support ticket in your client area or send a mail message to billing@harmonweb.com.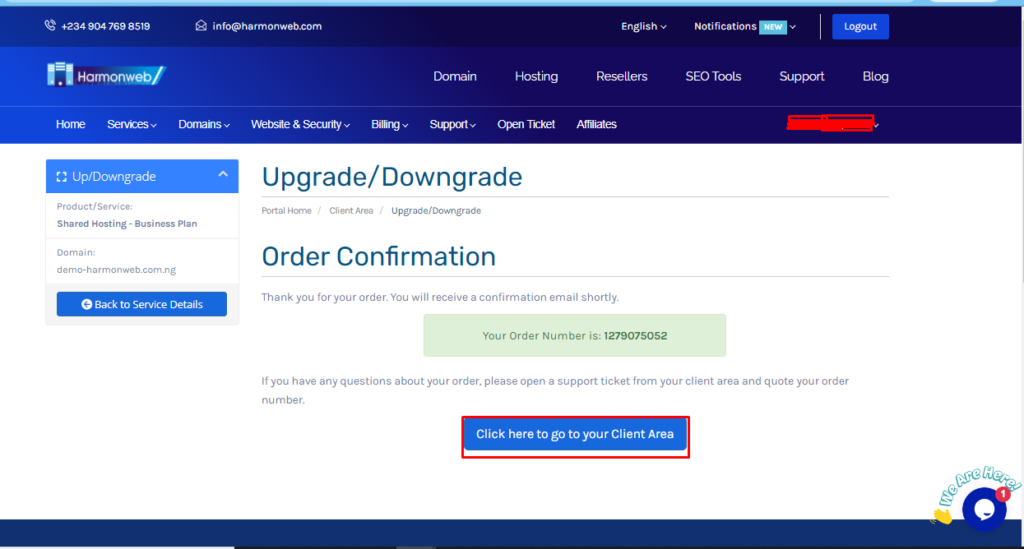 Again, now Services>>My Services to confirm your hosting account has been upgraded.

You can see it has been upgraded, that is how easy it is to upgrade your hosting account on HarmonWeb.
If you need further help on how to do this, kindly drop a comment here or contact us via contact@harmonweb.com