In this tutorial, we will learn how to block an IP address in cPanel.
Everybody who visits your website has a unique identity tied to the device they are using. This unique identity is like an address that tells you the device that they are using, as well as other information related to the device. It is called the IP address.
You can use the IP address to block a particular device user from having access to your website. It is very useful in keeping away users who you detect to be performing malicious activity while on your website.
Using the IP Blocker on your website's cPanel, you can easily block an IP address or any number of IP addresses that you don't want accessing your website.
Let's get started in the guide, and you will learn how you can get that done.
How to block an IP address in cPanel
First, you have to log into your website's cPanel. You can easily log into your cPanel through the Harmon Web client area or directly.
When you are logged in, go to the Security section and select IP Blocker.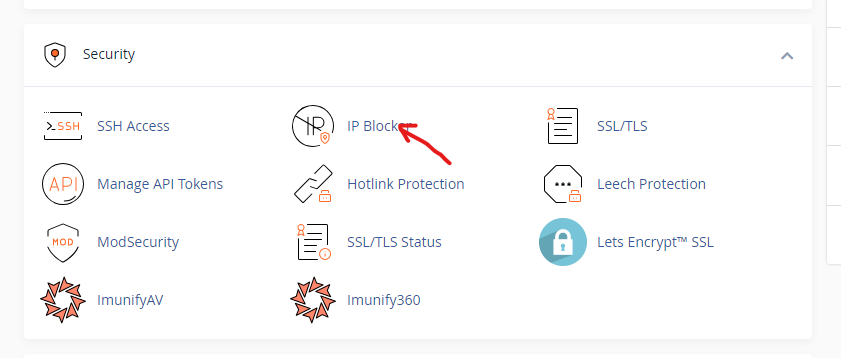 On the new page, under Add an IP or Range, enter the IP address or IP range that you want to block in the IP Address or Domain text box. Then click on the Add button.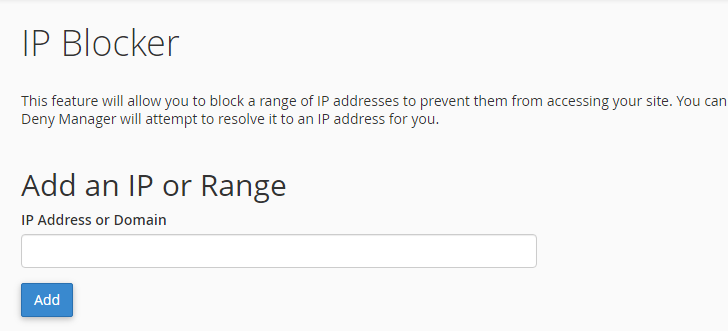 You have now successfully blocked the IP address from accessing your website. Now, any attempt made using a device with that IP address to access your website won't be possible.